"Many businesses feel betrayed by insurers… and they're losing faith in the industry" | Insurance Business UK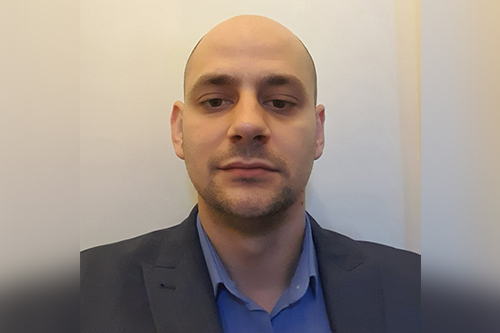 The insurance industry is waiting with bated breath for the ruling from the FCA business interruption test case, which is expected to be issued by late September. Over the last few weeks, there has been significant discussion about what this judgement might mean, and how the confusion surrounding these business interruption claims might impact the reputation of the insurance industry.
Read more: FCA offers latest in COVID-19 business interruption test case
Speaking with Insurance Business, Charlie Jarvis (pictured above), account executive at NDML and Stuart Dobbins (pictured below), technical claims manager at Romero Insurance Brokers outlined how important it has been for brokers to keep their clients up to date with the latest news from the case. NDML has been providing its clients with extensive updates on the progression of the High Court case, and Jarvis noted that the brokerage has taken its role of providing advice to its clients extremely seriously.
"At the beginning of the pandemic we took legal advice on policy wordings and then worked with our industry affiliate The Night Time Industries Association (NTIA) to make sure our clients were heard and represented," he said. "We have provided regular updates to venues including daily summaries of the hearing and live webinar sessions where clients were able to quiz our claims team, representatives from the FCA's team, our MD and the chairman of the NTIA directly.
"To me, it's crucial that clients are along for the ride so that they fully understand the arguments being made on either side. It is clear that a number of policies simply will not cover the pandemic, it's equally important that those policyholders are well informed so that they can plan ahead rather than fostering a sense of false hope."
Examining the highlights of the FCA test case, Dobbins noted just how complex the arguments are in relation to coverage. The barristers on both sides introduced previous legal cases in support of their mutual positions, he said, and argued at a high level of complexity in relation to each insurer's wording.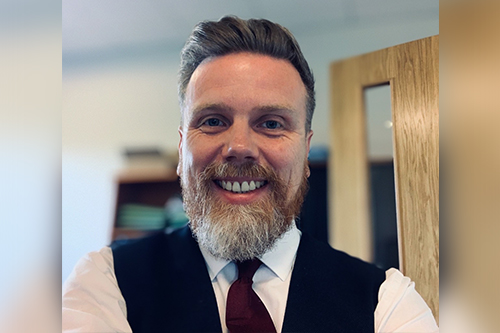 "This does rather beg the question – what hope does a layperson have in understanding a policy contract when it can be subject to this level of scrutiny?" he asked. "Obviously, the current pandemic is an unusual situation, and one hopes that it truly is a 'once every 100 years event' – however it cannot be a positive thing for insurers to be seen as attempting to cloak their intentions in legal intricacies. Indeed, the legal principle of contra proferentem states that any ambiguity in an insurance contract defers to the benefit of the policyholder – if two QCs are arguing vociferously over a technical point in the High Court, is this not an illustration of ambiguity?"
In terms of the key issues discussed in the case, Dobbins said clearly the 'but for' test was a crucial battleground. The defence team were very keen to suggest that 'but for' the lockdown each client's business would have suffered a reduction in turnover anyway due to social distancing etc. In addition, there were arguments to suggest that the mere presence of COVID-19 within a certain area was not in fact the cause of a business's reduction in turnover – if someone had the disease 24 miles from the premises, did this really cause a loss for the client?
The defence team insisted that it did not, he noted, and they stated that it was, in fact, the lockdown that had given rise to the policyholder's loss, which furthermore would have occurred anyway regardless of whether there were any cases in the vicinity of the premises. The FCA team sought to extricate the 'but for' test from any consideration of coverage, stating that this was a 'quantification' tool, not a principle used for deciding if a policy should respond.
"Needless to say," he said, "both sides' arguments were compelling, and it will be interesting to see which way the judges lean in relation to this question."
Jarvis emphasised that the need for brokers to provide support to their clients during this crucial case. Many businesses feel betrayed by insurers, he said, and see the COVID-19 claim declines as typical insurer behaviour, and they're losing faith in the industry. By providing these regular, condensed updates and taking time to talk it through with clients NDML is helping them to better understand the current situation and helping to rebuild their faith in the insurance market.
"I have spoken with a number of operators insured through other brokers, the majority are ill-informed and feel frustrated," he said, "in most cases, this frustration can be alleviated simply by taking the time to discuss the case in terms that someone who doesn't spend their day reading through policy wordings can understand."
The central implications of the FCA court case for the insurance industry, unfortunately, do not seem to be positive, at least in the short term, according to Dobbins. Even as a broker, he said, and therefore having a certain knowledge of the complexity of insurance law, it has been astounding to see insurers seeking to hide behind unsubstantiated assertions over their 'intentions' regarding coverage.
Read more: FCA business interruption test case: A peek into insurers' defences
"Many insurers have apparently found it sufficient simply to state that one should ignore the text of the policy contract and instead be led by their unuttered 'intentions' regarding when the policy should reply," he said. "Needless to say, this is a position that erodes general faith in the insurance industry and further undermines policyholder confidence in an area that is not known for its sparkling reputation at the best of times.
"From a broker perspective, I would hope that it illustrates to clients the benefits of having a good representative on their side, fighting their corner and not taking the advice of insurers at face value. Indeed, I suspect that this current court case will see battle lines hardening between brokers and insurers, at least from a claims perspective."
In terms of policies and premiums, he said, a 'win' for the FCA is likely to cause a broad stocktake by the affected insurers of their positions, both in terms of how and when they write business, as well as in respect of their policy terms and conditions. It would be expected that this would see policy wordings becoming tighter, with less ambiguity or room for argument, as well as premiums potentially increasing as insurers seek to recoup any losses from being forced to pay.
The FCA test case has highlighted the need for insurance brokers to provide their clients with up-to-date information and support, Jarvis said, and he noted that it is crucial that brokers pay attention to the case and understand its connotations.
"Businesses are starting to reopen and will, however reluctantly, still need to take out insurances," he said. "In most cases operators have spent lockdown trying to save their venues and are/will be paying much more attention to the policies they are buying. If a broker doesn't know their product inside out, if they cannot competently discuss this monumental case and relay its implications to a policyholder then they have no business arranging insurances for those venues."