MAPFRE to return premiums to SMEs and self-employed | Insurance Business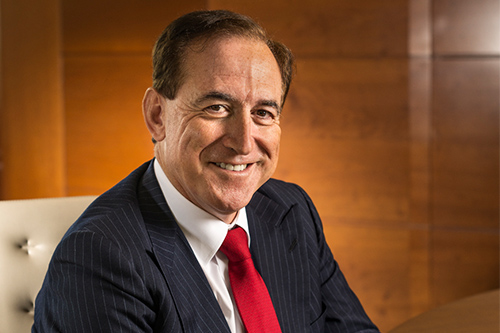 It looks like MAPFRE isn't done helping out during this unprecedented time. The Spanish insurance giant, which last month unveiled a €5 million (around £4.4 million) donation to CSIC (Consejo Superior de Investigaciones Científicas) to aid virus research, has now announced further support including handing back insurance payments.
According to the global insurer, it will return €30 million (around £26.6 million) of insurance premiums to its self-employed and SME policyholders. In addition, MAPFRE is allocating as much as €24 million (around £21.2 million) to billing advances for the company's suppliers.
"We want to support all the professionals who work with us, who serve our customers, and strive every day to ensure that MAPFRE's service is of the highest quality," stated chair and chief executive Antonio Huertas (pictured). "Now is the time to support them, because they are also an essential part of our value chain."
Meanwhile Fundación MAPFRE is donating a further €20 million (around £17.7 million) to healthcare authorities in 27 countries. The funds will be spent on personal protection and medical equipment including ventilators. Also, a €10 million (around £8.9 million) donation will be made to help protect employment in Spain.