Markel director on communicating strategic direction | Insurance Business UK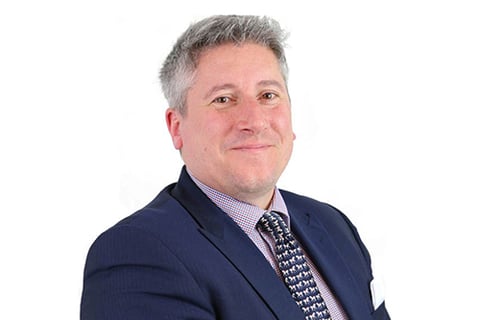 How important is it for employees to have a concrete understanding of their own responsibilities in relation to the wider strategic development of the organisation they work for? Insurance Business recently spoke with Nic Brown (pictured), the UK sales and marketing director for Markel, to discuss this question and to evaluate the importance of strategic communication not just within an insurance company, but throughout the insurance distribution model.
Before Brown joined Markel, his role within the company did not exist and he was hired to help build Markel's culture around sales and marketing, to assist in the organisation's efforts to align each of its acquired businesses as part of its ongoing strategy for targeting the SME market.
Read more: Markel consolidates UK sales and marketing efforts
Having worked in insurance for over 20 years, Brown's experience in the industry has enabled him to develop a broad overview of the ever-changing requirements of the sector, and he is enjoying the opportunity afforded to him to utilise the skills he has accumulated through the years.
"Of all the roles that I've had," he said, "this is the one that I am enjoying the most and where I feel the most confident about what we're doing."
Confidence in your role and clarity of purpose are, in Brown's experience, essential metrics for employee satisfaction and success in this area is, therefore, a hallmark of effective leadership within an organisation. From a sales and marketing perspective, he said, being given clarity about what a role entails, and being given realistic timescales and objectives is what brings out the best in employees.
"People in any role, including myself," he said, "we want to understand the scope of our responsibility and be clear about what success looks like. Those requirements from employees don't ever really change."
Nobody wants to go to work and not enjoy it, or to be bad at it, Brown said, and he believes that leaders throughout a business have a responsibility to provide structure and support for employees. This requirement, Brown said, has only become more essential in recent years.
For Brown, communicating strategic development to employees is essential to ensuring that staff have a clear sense of what they need to be achieving and how this can best be achieved. He said that employees having this clear direction is incredibly powerful when this is combined with the overall growth plan of an organisation.
"If your strategy and your financial plans are absolutely aligned," he said, "then that gives you the pathway in terms of what you've got to do to deliver and there's no ambiguity around that."
Markel has emphasised this approach of clearly communicating objectives, Brown said, and he has seen first-hand how this strategy has impacted those who work within the sales and marketing team. A recent employee engagement survey, he said, found that 100% of those questioned said they agreed or strongly agreed that they knew what their objectives were, that they understood their individual role and that they felt they were recognised and appropriately awarded for their achievements.
This survey, which had a response rate of 97%, Brown said, is a testimony to the strength of clarifying strategy as a leadership technique, and showcases how the alignment across all departments of the organisation has allowed the sales and marketing team to have such an enhanced understanding of their responsibilities.
"This job is all about people," he said, "every leadership job is about people. And it's a joy to be able to implement these kinds of values into what we do on a day to day basis, and into the way I work with the team, so we can all work together as part of driving the business forward."
To be an effective leader in the insurance industry involves comprehending the complex matrix of the insurance distribution network, and Brown outlined how clarity regarding strategic development is not limited to employees but extends to the numerous different channels which Markel looks after. Brokers are a very important channel, he said, and the relationship that is built with brokers is critical to what Markel does and also to its ambition for further growth.
"Our ambition in the UK, within the broker space, is to be the best provider," he said. "We want brokers to recognise that, when they're talking about commercial lines insurance, Markel is one of, if not the best provider, across all aspects of our dealings with them."
Communicating strategic development with two and a half thousand brokers comes with its own challenges, Brown said, but the ambition is to be able to bring brokers on the journey Markel is undertaking with regards to its proposition and its commitment to a long-term sustainable approach to providing quality services.
Brokers have been responding extremely well to this as an agenda, Brown said, and he believes this is because it has been uniquely balanced with making sure that they are being serviced correctly and are not being pushed down certain channels. He outlined how balancing accessibility with proactively communicating strategy has been essential to creating an environment in which brokers feel they are being heard and understood.
"We're fortunate that our strategy is resonating really well within this market," he said. "And it's a joy to work with brokers."