Markel's new tech proposition a hit with brokers | Insurance Business UK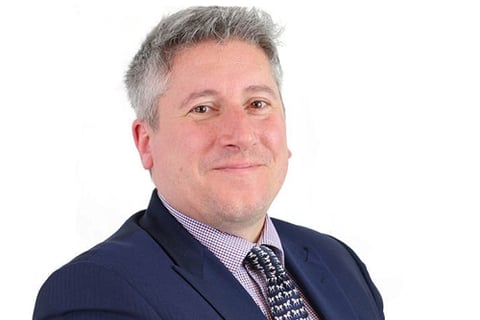 Technology. In some ways, it seems to run our lives, present from the minute our alarms go off (most likely on our smartphones), to our commutes, to our offices, to when we prepare our food and try to 'switch off' and relax (usually by doing something enabled by technology).
It's inescapable. And there's lots of money to be made in the tech industry, which is why it's good news that recent reports suggest that the UK is the fourth-most important country worldwide for tech investment (after the USA, China and India).
In fact, the sector is worth £184 billion in the UK, and generates £150 million of GWP each year for the insurance industry. That is part of the reason why insurance giant Markel decided to launch its new proposition, MarkelTech.
Nic Brown (pictured), UK sales and marketing director, told Insurance Business UK that the proposition brought together a number of functions to create a unique product with the concept dating back two years to when Neil Galjaard joined Markel as the UK's managing director.
"That was the start of us bringing together all of the businesses that we'd acquired in the UK under one single brand, and kind of pulled together as a single proposition," he explained.
"Because of the fact that we have an insurance company, a specialist tax capability, and then obviously the legal capability that we have, that underpins our proposition."
That proposition brings together a number of functions, all acting as support for tech clients. Brown believes that this is what makes MarkelTech unique from other policies offering insurance in the same space.
"We're a sector specialist insurer, and what that really means is that we get to choose the industries that we've got experience of working within, ensuring that we understand the dynamics," Brown said. "This means being able to provide absolute gold standard products that are differentiated with our capability and that bring a kind of quality of understanding, risk management, pricing, sustainability, to the market as a result."
And the company is confident that there is a plethora of clients that will soon be banging on the door of Markel because the proposition is so good - but it needs a solid partnership with brokers to make it happen.
"There's two really clear markets for us," Brown said. "One is where brokers are already recognising that tech customers need to have a different type of cover because the risk that they pose is just not the same as every other SME.
"Our competitors that are already in this space, they provide great wordings, they provide relevant cover. We're looking to get access to that market that they hold because we differentiate the proposition. We'd like to think that we're bringing an incredibly strong and unique proposition to market that will get brokers to challenge the way they've always placed this kind of risk.
"The second bit is that there's still a large number of tech customers out there, maybe four or five times the number of the tech insurance market, that are currently covered under commercial combined and we're looking to try and educate and drive awareness that the type of products that we provide should be considered instead of just placing it on general commercial combined."
The brokers that Brown has been able to speak to, he said, have all had a very positive response so far to MarkelTech, so the next step will be to continue to get across the message.
"Almost every broker, and we had almost 120 brokers [at the MarkelTech launch] - everyone really appreciated the fact that we were really clear about who a tech customer is and what it was about for them," he explained.
"We've got to try and encourage and drive enthusiasm for brokers to want to start to think about tech customers in a different way. That's come across from all brokers that we have met."