Mike Keating on turning challenges into opportunities for the MGA sector | Insurance Business UK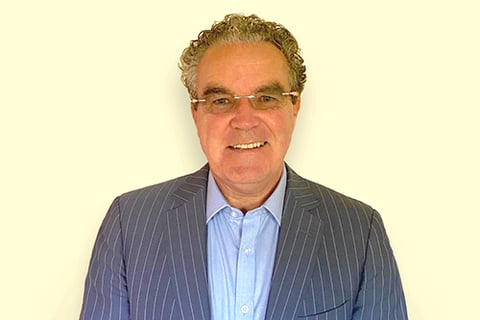 For Mike Keating (pictured), becoming the new MD of the Managing General Agents' Association (MGAA) was a logical career step. In discussion with Insurance Business, he noted that in his previous role as the MD of UK General (part of Primary Group), as an MGAA board member, he gained his first insight into the machinations of the organisation. He then became involved with the start-up MGA Qlaims where he worked to secure funding through a private equity house and to secure capacity for the business.
After supporting Qlaims in becoming fit for purpose and seeing the start-up build a product on Acturis, he said, he knew he had done what he needed to do with the business and then the opportunity to apply for his current position at the MGAA arose when Peter Staddon retired. Now, a month into his new role, he highlighted that, while taking on a leadership role during a global pandemic comes with its challenges, he is a firm believer that on the flip-side of any challenge lies an opportunity.
Keating said he will be focusing on driving three core areas of development for the foreseeable future, though these will inevitably expand throughout his tenure. Firstly, he wants to increase MGAA membership across all tiers, with MGA members, suppliers and insurer partners. In order to do that, the association will have to ensure that it offers a world-class benefits proposition, which is uniquely tailored to the requirements of its members.
"The next area is that I am keen to ensure that we're not perceived as a London-centric association," he said. "There are many excellent MGAs across the UK and it's important that the association represents all MGAs, both in terms of size and in terms of whichever part of the country they're in.
"A third area [of focus] for the association, and for me, is to show that we are prioritising and addressing the key issues which are impacting MGAs and, in particular, our members during this difficult time… We have to be relevant in terms of what we do to ensure we're giving value for money, and we need to do that with real renewed focus and be relentless in our execution."
Keating emphasised how well MGAs have performed during the COVID period. They have really come to the fore through their innovation, their agility and their ability to shift their business model so quickly to meet the new normal and the changing requirements of their brokers. This is evidenced, he said, by the fact that MGAs in general are seeing an uptick in new business and increasing renewal retention rates.
Read more: The capacity challenge – a silver lining for MGAs?
"Alongside these opportunities, however, capacity in the hardening market is challenging," he said, "and that's something our members will be conscious of and will be having regular contact with their capacity holders about. But the key thing is that MGAs which tick all the necessary boxes around having a very clear risk appetite, a very clear operational model, excellent data, excellent underwriting expertise and pricing, will always thrive. They will always be attractive to insurers and the capacity market."
For those MGAs who are not currently in this position, now is an opportunity for them to have the right discussions with their capacity providers as to how they can improve their offering. The fact that the MGAA's recent virtual capacity exchange included over 20 insurers, Keating said, underlines the appetite for building partnerships.
Read more: Pro MGA Solutions CEO on the future of MGAs
Additional challenges facing MGAs right now include the challenge of keeping Brexit on their radars and ensuring the maintenance of communication with their broker distribution networks. This communication needs to be clear, concise and innovative, he said, because insurance is such a relationship-led industry and not being able to have those crucial face to face meetings has been a real challenge for many businesses over the last six months. It is this element of his role within the industry that Keating is most looking forward to re-engaging with when the pandemic is no longer a pressing concern.
"Throughout my career, I've always very much been a people person who wants to get out and about and be speaking with people face to face," he said. "And I'll engage via Zoom and any other platform which is required going forward. In fact, I've got plans to do a kind of Q&A webinar or Zoom calls with tiers of our membership towards the end of October. But, to be honest, the quicker we can get back to some sort of normality where I'm able to go out and see people over a coffee or a glass of wine, and talk about their challenges and what we can do to help them, the better. And I won't be alone in wanting that to happen, not in the insurance industry."