Mini budget reaction - ABI and more on UK growth plan | Insurance Business UK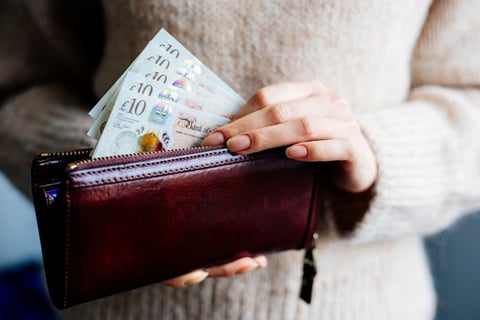 New Chancellor of the Exchequer Kwasi Kwarteng has made headlines following Friday's 'mini-budget', with the reactions – including from the Association of British Insurers (ABI) – mixed.
"We want businesses to invest in the UK, we want the brightest and the best to work here, and we want better living standards for everyone," declared the Chancellor when he announced the UK's growth plan, which features a package of tax cuts.
Eyeing a 2.5% trend rate of growth, the government unveiled the cancellation of the planned increase in corporation tax to encourage investment and create work opportunities. Meanwhile decreases in the basic rate of income tax and Stamp Duty Land Tax (SDLT) were introduced.
"As our country faces the toughest economic climate in a generation, we welcome the move to focus on growth and making our economy one of the most competitive in the world," commented ABI director general Hannah Gurga. "As the Chancellor recognised, more can be done to unlock investment, and the insurance and long-term savings industry has a vital role to play as institutional investors.
"We have long called for regulatory change to enable our sector to invest more in infrastructure that supports growth and the transition to net zero, and we look forward to hearing from the government on Solvency II reform later in the autumn. We will continue to work with HM Government, regulators, and our members to ensure this final plan meets everyone's objectives."
For Wealth Club investment analyst Nicholas Hyett, the plan is "probably the most pro-business budget this century," adding that it supports the country's entrepreneurial drive.
"There is still plenty of work to do, with the government planning radical supply-side reform as well as dramatic changes to the tax system," stated Hyett. "Those are no easy tasks, but the government clearly recognises the importance of a thriving private sector and the crucial role entrepreneurs play in building a successful economic future."
Dr Gordon Fletcher, however, didn't have nice words to say about Kwarteng's plans.
The retail and economy expert from the University of Salford Business School asserted: "This feels like a series of uncosted party pledges being made going into a general election rather than a costed, balanced management of national finances being made by a responsible government.
"The announcements primarily benefit those probably least concerned about cost-of-living increases within their households and those businesses most benefitting from the current situation. It is a solution pinned to a vague objective of achieving growth without addressing the real systemic issues that confront UK business including productivity issues and upskilling the working population."
ZIPZERO co-founder Mohsin Rashid also expressed apprehensions.
"Allowing bankers to receive greater bonuses, with incalculable rises to incomes on top of six-figure salaries, while providing only 63p a month more to the lowest earners, seems invariably at odds with their strategy," said Rashid. "A more tactful response would see tax support for the lowest earners – far more likely to re-enter the economy than to bolster individual savings."
From April next year, the basic rate of income tax will be cut to 19%, while the additional rate of tax is also being abolished. Taking its place is a single higher income tax rate of 40%, removing the country's top rate tax that was said to be higher than in the likes of Norway, Italy, and the US.
Workers union GMB does not welcome the changes, particularly those relating to corporation tax.
"We need to bring inflation under control and build a modern manufacturing base that creates good jobs at home and enhances our national security," said GMB general secretary Gary Smith, who believes Kwarteng failed to set a new approach. "Instead, the Chancellor has chosen to pour money into the hands of rich multinationals.
"The Chancellor is tough on care workers' pay rises and soft on bankers' bonuses – [the] announcement has set in stone an economy that's rigged against working people. Our members want an economic policy that works for all, not just the spivs and speculators who have done very well out of a Tory government."
For Kwarteng, though, the announced reforms send what he described as a clear signal that growth is at the top of the government's agenda.