MS Amlin loses Simon Beale in shake-up | Insurance Business UK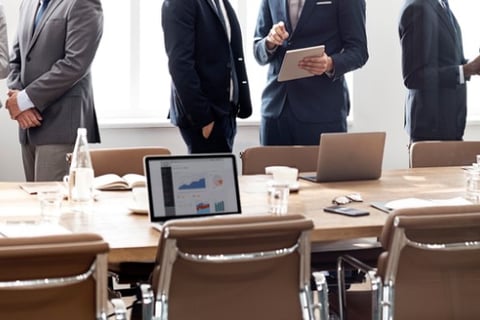 Major changes have come MS Amlin's way.
It's been announced that MS Amlin Plc will be no more starting January 01 next year, as the regional holding company framework across Mitsui Sumitomo Insurance's (MSI) Asia, America, and Europe regions is removed. Instead, a new operating model will be put in place as part of the reorganisation of the international businesses of MS&AD, the listed holding company of MSI.
Taking MS Amlin Plc out of the picture means corporate entities MS Amlin Underwriting Limited (MS AUL), MS Amlin AG (MS AAG), MS Amlin Insurance SE (MS AISE), and MS Amlin Business Services (MS ABS) will be owned directly by MSI, and that MS Amlin Plc chief executive Simon Beale will be stepping down at the end of 2019.
The new senior leadership team, meanwhile, consists of MS AAG chief executive Chris Beazley, MS AUL boss Tom Clementi, MS AISE interim CEO Rudy Benmeridja, and MS ABS chief executive Iain Pearce. Beazley, Clementi, and Benmeridja have all been with MS Amlin for at least a decade. Pearce, meanwhile, came onboard in June 2019 as chief financial officer.
Under the operating model – the goal of which is to simplify and enhance strategic and operational oversight – a shared business service enterprise will support the three insurance companies.
Aside from Beale, chief underwriting officer James Illingworth will also be leaving his post but will remain in his current non-executive directorships in the near term. Similarly, the departing CEO will continue as an executive officer of MSI.
"I would like to express my sincere thanks and gratitude for Simon and James's considerable contribution to MS Amlin over the past many years and look forward to their onward support," stated MSI director and senior executive officer Masahiro Matsumoto. "In the most recent years, they have led the business through a significant transition which has helped to position the business well for the future.
"The transition to a new international organisational structure will strengthen collaboration across all operating companies globally. This will support the group's ambitious international growth strategy. MS Amlin's world-class insurance businesses specialising in complex specialty and reinsurance risks is a strategic imperative for this strategy."