Navigating the insurtech landscape is like 'drinking from a firehose' | Insurance Business UK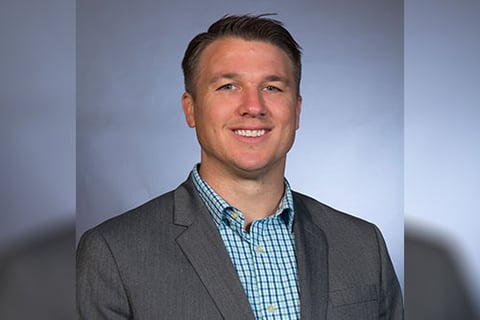 With total worldwide funding commitments in the insurtech sector in 2019 officially surpassing the total for 2018, according to Willis Towers Watson's latest insurtech briefing, it's no surprise to see many insurers taking part in the flurry of investments, rounding out their own capabilities with those that start-ups are introducing to the insurance marketplace.
For global commercial and industrial property insurer FM Global, 2019 has been a fruitful year for investing in innovation. In July, the group funnelled US$1 million into RiskGenius, an insurtech start-up that uses artificial intelligence and machine learning to automate underwriting processes. Notably, it was the largest investment that FM Global had made in a start-up to date. Earlier in 2019, FM Global also announced that it was investing US$250,000 in AirWorks Solutions, a start-up that's developing aerial mapping software for mapping and surveying.
Read more: FM Global invests in machine learning-focused insurtech RiskGenius
The AirWorks investment in particular reveals FM Global's unique approach to finding and working with insurtechs.
"They were focusing on the construction vertical, so they weren't focused on insurance. We were looking at insurtech companies technically that wouldn't be on our radar, but what they do is they turn drone data into segmented CAD drawings automatically using AI, and that was something that we saw was very adjacent and relevant to us," said Jaap de Vries, VP of innovation, science, and technology at FM Global. "We are looking at insurtech companies, but we're also looking outside of that because a lot of technical problems are so complex that the companies that work on them don't necessarily present themselves as insurtech companies – they present themselves as a turbine maintenance company or something else that is relevant for us, but not necessarily for insurance at-large."
With a strong focus on risk mitigation guided by engineering solutions, FM Global applies the same approach to its surveying of the insurtech landscape. For example, a key problem is that its engineers are not allowed to climb onto roofs anymore in many circumstances, which is why the company is looking for solutions, such as drones, that collect data usually extracted from a roof inspection and identify issues, like the presence of asbestos.
"Other technologies that we're looking at is IoT," said de Vries. "Things are getting connected in buildings and not just in new buildings, but also existing clients are putting sensors on older machinery, older processes, and so on, so there's some low-hanging fruit there," pointing to water leak detection sensors for hospitals and apartment complexes. In a New York City apartment, for example, a water leak can impact units on the 50th floor all the way down to the 20th floor, which can lead to millions of dollars in damage and underscores the importance of identifying leaks before they turn into bigger problems.
Read more: Containing escape of water claims in commercial buildings
That engineering and loss prevention-driven stance on insurtech differs from other companies in the insurance industry.
"We're not a car insurer and we're not a life insurance company – we're a monoline commercial property risk insurer and we have large property [accounts], so it's different in the sense that we are focused on the problems that are associated with those accounts," said de Vries. "It's also different in the sense that, tying in with our current engineering and science efforts, we are expected by our clients to give them recommendations about their exposures, about the risk, and make a risk assessment, and we are expected to do that on the things they've been historically good at."
Nonetheless, there are still challenges in navigating a packed insurtech marketplace, even with such a dedicated focus on the types of solutions clients need.
"On the front end, it's just the sheer volume. We're a very small group. We're coming to events like [InsureTech Connect] as a one-stop shop and really getting a lot of exposure, but we're also plug and play. We're part of MassChallenge (an accelerator), we're part of the MIT Industrial Liaison Program, so we have a couple of different places where we get to interact with start-ups," de Vries told Insurance Business. "But the first challenge is how to drink from the firehose – it's how you cut through that, because on top of all the daily activities, you have to sort through [the many start-ups]. Then on the back end of it, a lot of times with new technologies, an existing process within your organisation has to change, so it's a challenge with the cultural mindset and to perhaps challenge the way people have been doing their day-to-day job for decades."
And even when dealing with the complex industrial problems that commercial property insureds have on their plates, the goal is to make everything as simple as possible, but no simpler, like Albert Einstein once said.
"We got to find a way to integrate [a solution] and make it [work] for clients that have very, very complex problems," said de Vries. "It's not all about just the technology that you can scoop up – it's tying that technology into an ecosystem and in our case, having it solve those complex problems."