New Aviva report reveals spike in insurance claims fraud | Insurance Business UK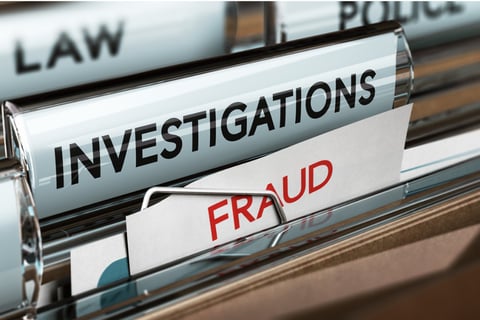 Aviva has published its report on insurance claims fraud for 2021, which found that the number of fraudulent claims alarmingly increased by 13% last year.
The insurer discovered over 11,000 instances of claims fraud last year, collectively worth more than £122 million. To put this into perspective, Aviva said that it is like detecting more than 30 bogus claims each day for a year, each worth an eye-popping £336,246. And those figures could be even larger, as Aviva also noted that it is investigating another 16,700 claims for suspected fraud.
Increases in fraudulent claims were detected across Aviva's various books of insurance, including motor, home and liability. The number of detected application frauds, including ghost broking, also remains high, the insurer noted. The insurer has advised consumers to be vigilant about unsolicited insurance offers from unusual and unverified sources.
Aviva said that motor fraud remains one of the biggest types of fraud committed, accounting for 60% of all claims fraud detected in 2021. The insurer did mention that the Whiplash Reforms – which came into effect in May 2021 and led to reduced compensation awards for minor whiplash injuries – are expected to reduce the incidence of motor injury, but it would take some time.
Meanwhile, fraudulent claims for home insurance accounted for 13% of the claims Aviva detected. However, the number of bogus home insurance claims detected in 2021 spiked by 45% – its highest increase in seven years. The most common types of fraud detected were fake claims for accidental damage, accidental loss and theft. Aviva also noted that the average value for a fraudulent household insurance claim in 2021 was £3,645.
The insurer reported that the rate of employers' liability and public liability claims declined in 2021 due to suspected fraud grew by 12%. About 25% of fake liability claims rejected by the company are for slips, trips, and falls. Aviva said it also suspects that some of the organised parties involved in whiplash fraud have moved or are moving to pursue liability fraud instead.
Ghost broking, which refers to when an unauthorised person acts as an insurance intermediary, is also a major contributor to fraud. Of the over 20,000 fraudulent motor policy applications Aviva detected in 2021, ghost brokers accounted for 15% of the applications.
Aviva believes the increase in fraud is linked to the surging costs of living during the pandemic.
"Fraud is typically committed for reasons of need or greed, and we believe the increase in claims fraud last year is linked to reduced incomes during Covid lockdowns," said Aviva UK General Insurance chief claims officer Waseem Malik.
"As more households and businesses come under increased financial stress due to the cost of living crisis, we expect to see more claims fraud, especially on home, small business and liability insurance policies," he added. "Insurance fraud is a crime, and we are continuing to invest in strengthening our fraud defences to protect genuine customers from the impact of fraud and to keep premiums low."
Malik added that Aviva will continue to keep a close eye on motor injury fraud this year, to see if the Whiplash Reforms have any effect on the number of fraud claims.