New equity index launches to offer insights into Lloyd's insurance market | Insurance Business UK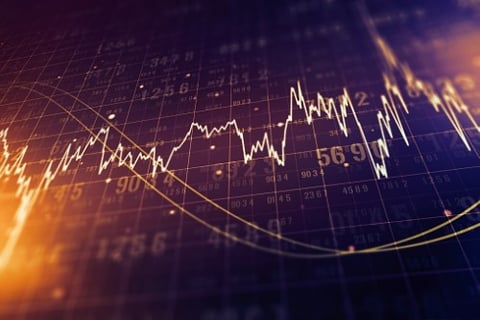 Insurance Capital Markets Research (ICMR) has today announced the launch of an equity index, the ICMR (Re)Insurance Specialty Equity Index (ticker symbols 'RISX', 'RISXNTR') and has selected the index company Moorgate Benchmarks as its calculator and administrator. The RISX Index is the first of its kind and focuses exclusively on the publicly listed global insurance and reinsurance companies that control syndicates at Lloyd's.
The index aims to provide an equity benchmark better suited to specialty (re)insurance underwriting than other, more generalist insurance equity indices, and will provide investors with an equity proxy to compare against the reported pro-forma aggregate results of Lloyd's. It also seeks to provide a truly global benchmark of the specialty (re)insurance industry, enabling the creation of investment products targeting the specialty (re)insurance arena.
The RISX Index uses ICMR's transparent weighting algorithm based on reported premiums written, which offers a more appropriate mix of underlying risk than a traditional market capitalisation weighting, and also ensures sufficient liquidity in the underlying index components. As a result, the aggregated weighted underwriting return profile of the index has mimicked that of Lloyd's.
Quentin Moore, co-founder of ICMR, said the team was excited to launch the RISX Index, given the difficulty investors have traditionally encountered in benchmarking specialty insurance risk investment.
"We are delighted to be working with Moorgate Benchmarks as our regulated benchmark administrator and index partner," he said. "Their experience and regulated status allow all stakeholders to have full confidence in both the calculation quality and the governance of the index, as well as to develop investment products."
Meanwhile, Markus Gesmann, co-founder of ICMR, noted that the index is a first in the industry, and opens up the potential for new research concerning more liquid Lloyd's-related investments, as well as providing alternative metrics to measure and benchmark performance.
Gesmann added: "I would like to thank the team at Moorgate Benchmarks, who have been instrumental in bringing our idea to market."
Commenting on the news, Gareth Parker, chairman and chief indexing officer of Moorgate Benchmarks, said: "We are delighted to be the administrator of ICMR's innovative index. ICMR's insurance markets expertise and our index design input has resulted in a hugely interesting, important and tradable proxy for returns made from specialty (re)insurance business."
Neither ICMR nor Moorgate Benchmarks nor RISX nor RISXNTR are associated or affiliated in any way with Lloyd's of London or the Society of Lloyd's or the Corporation of Lloyd's.