New MD on the traits required to build strong broker relationships | Insurance Business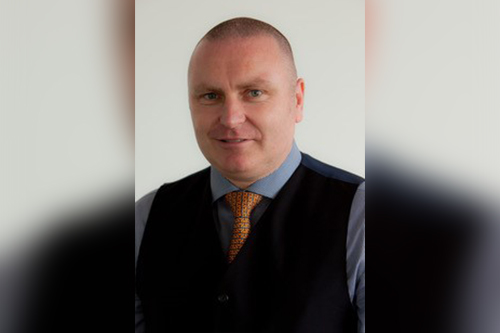 When Paul Trail (pictured) took on the role of managing director of Close Brothers Premium Finance, his main stipulation was that he would not end up spending less time with brokers. Trail, who started his career in the financial services industry when he was only in his teens has blazed a trail through the financial sector, holding a myriad of senior sales positions at a range of businesses from HSBC to Citibank. He later joined Close Brothers' motor division before moving to its premium finance division to heads up the sales team.
Find out more: Learn about Close Brothers Premium Finance
His recent move to MD will see Trail take on a broad range of responsibilities including leading the team, making sure that all targets are delivered, and overseeing the strategic direction of the business. These tasks will be carried out in conjunction with his responsibilities for managing the sales and relationship aspects of the business, he said, which includes making sure that Close Brothers Premium Finance continues to do everything it can to keep brokers and their customers happy.
"I like spending time with brokers," Trail said. "I've got a good understanding of what most of them are trying to achieve and how they want to go about doing it. And what I didn't want this job to turn into was something where I sit in an office five days a week, in meetings five days a week, and don't get to go out and understand what's going on in the market.
"The market moves and changes so much. And the biggest thing I've learnt is that the same people go round and round in different roles and it's important to maintain the relationships that you have because you never know when somebody is going to turn up somewhere else. And keeping in contact with people that have left one organisation, or who might be on garden leave but are likely to turn up in another organisation is always the right thing to do."
Read more: Revealed – the key to improving profit and performance in insurance
The key to building strong relationships within the industry, according to Trail, is follow-through. When you say you are going to do something, he said, you must actually do it. More so than in perhaps any other industry in which he has worked, in the insurance industry success is 80% relationships and 20% technology.
"This is perhaps not the right way round," he said, "but that's how it is and people either trust you and want to deal with you or they don't. And the first and foremost thing that I instil in anybody that works for me is, if you tell somebody you're going to do something, then do it, and do it on time. And if you can't deliver it and you can't do it on time, then go back and tell them in plenty of time that you're not going to be able to deliver.
"I think the other big thing for me in working with brokers is actually taking the time to understand what it is that they want to achieve. Because it's very easy to know what you want to do and what you can offer. But what you can offer them and what you want to do doesn't always tie in with what they want to do. And you need to make sure that you get it right for them and for their customers. And, to me, they're the two key things needed for any relationship and, ultimately, it comes down to the trust point. Brokers need to know that if they need to speak to me, they can speak to me - that I'm available and that if I say I will do something I will."
Trail highlighted how the staff of Close Brothers Premium Finance have reacted with speed and strength to the coronavirus crisis. The business adapted quickly to the pandemic and managed to move all its employees out of the office and set them up at home in good time and the productivity of the team has actually increased since then. Before the lockdown, he said, he would likely not have believed that this would be possible but it takes a crisis like COVID to showcase what a business is capable of.
Another positive is for Trail is that he is amongst those lucky few whose hobbies are remarkably COVID friendly. When not at work, he said, he enjoys playing golf, taking out his Harley Davidsons and supporting West Ham through thick and thin, all of which is currently possible.
"One of the first things that opened when the complete lockdown ended was the golf course, which for me was fantastic as it allowed me to go out and meet my brokers again in a COVID friendly environment," he said. "So, I hated lockdown up until the point the golf course opened and then it became slightly more bearable."
You can find out more about how Close Brothers Premium Finance can help make insurance more affordable here.