Revealed – the key to improving profit and performance in insurance | Insurance Business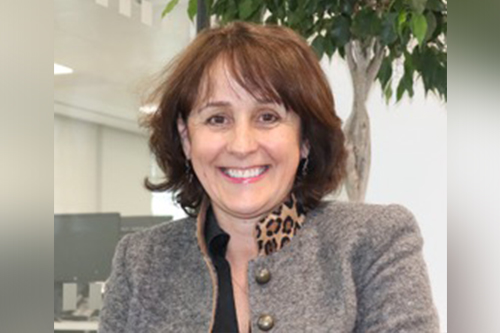 The following is an opinion piece written by Sharon Bishop (pictured), CEO of Close Brothers Premium Finance.
Insurance Business is strongly committed to championing gender diversity in the insurance sector. Its 'Women in Insurance' conference last October was attended by a wide cross section of insurance people, and heard from a number of female leaders on what it is like to work your way up to the very top in insurance, and what it is like for women when they get there.
My own path into the industry came via the police, which I joined in 1982. Being a police officer was the best experience for life skills, understanding people, making quick decisions and learning to be kind. In 1987, I left to start a family, and fell into financial services, taking a job at Abbey National.
Nine years later I reported to the executive team. I then joined Close Brothers as operational director in 2000 and eventually became CEO of Close Brothers Premium Finance (CBPF).
I love my job. We serve 1,700 brokers, helping to make insurance affordable for 2.4 million customers. It is an important role to ensure people can afford cover for the things they love and need, but we are just a small part of a fantastic industry that makes a vital contribution to the life, health and wealth of the UK.
Despite being part of this huge industry, I never lose sight of the human story. My passion is service, to customers and partners, and helping over 400 people at CBPF achieve their ambitions.
As the Women in Insurance conference underlined, diversity is firmly in the industry's in-tray. There has been a significant push to create a work environment for women to thrive in, and the results are encouraging. More and more women are emerging as powerful business leaders, including our own board where we have six women and three men. The gender pay gap is also shrinking. I spend a lot of time on the road meeting brokers, and it is heartening that I meet more women in senior positions than ever before.
We researched brokers' attitudes to diversity in 2019, and found that 44% of brokers agreed that a diverse workforce is critical to the future success of broking. Thirty-five per cent (35%) thought broking needed to do more to attract a diverse workforce, and 31% felt that it is happening naturally without the need for a more proscriptive approach. Of course, there are positive signs that we are becoming a more diverse industry, at least where women are concerned, but we are still some way off being able to say 'mission accomplished.'
That's because it's not just about bringing more women into the industry, although that remains a priority, but also engaging the LGBTQ+ community, alongside young people, disabled people and older people wanting to come back into work too.
The government has also signalled its intention to champion attitudinal changes to the way business conducts itself. In his foreword to the Parker report, which calls for FTSE 250 companies to have at least one ethnically diverse board member by 2024, author Sir John Parker said: "The suspicion is that our company cultures are not actively encouraging talented minority executives and non-executives to choose roles in our businesses."
"To many, our continuing lack of ethnic diversity looks less like a failure on the part of minority communities to produce competent candidates, and far more like a choice on the part of business to settle for the familiar and traditional recruitment processes."
I was asked to contribute via a roundtable, and was delighted to do so because I share Sir John's view that diversity and inclusion is important, because it's good business sense. Throughout my own career, being able to call on different opinions, views and outlooks is a better way to get to the right decision. It's not just about gender – ethnicity; sexual preference and background matter equally.
Companies which embrace diversity are more successful. A 2018 McKinsey report found that gender diversity in management actually increased profits more than previously thought. In McKinsey's 2014 analysis, companies in the top 25th percentile for gender diversity on their executive teams were 15% more likely to deliver above average profits. Four years later, in 2018, that had grown to 21%.
But my key point is that it's not just about gender. Companies with more culturally and ethnically diverse management teams were a third more likely to see above average profits, a figure that increased to 43% among companies with ethnically and culturally diverse boards.
The evidence is that there is a significant correlation between diversity and performance. That should be a prime motivator for brokers and other insurance businesses looking to be winners in the new decade.