New role for former OpenGI CEO | Insurance Business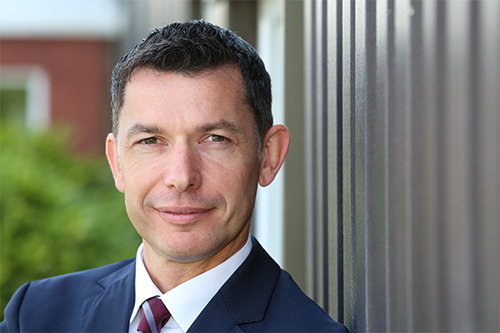 Chris Guillaume (pictured), the former group CEO of OpenGI, is back in the spotlight after securing a new position as non-executive director at e2e.
The total loss vehicle management firm is described as the UK's largest network of salvage operators, focusing on reducing total loss claim costs and increasing insurer revenue generation through vehicle salvage. By adding Guillaume to its board, it now hopes to build on its business strategy while leveraging technology and artificial intelligence.
"We mean to be the salvage partner of choice for insurers and raise the performance bar across our marketplace," said Neil Joslin, COO of e2e. "In building an executive board that brings together decades of insurance market decision maker and supply chain experience, matched by salvage operator expertise, we are equipped with unique insight to positively disrupt the industry. We are shaping a new style of salvage partnership which can add tangible value across many aspects of an insurer's business from claims and customer retention to risk and compliance. We are absolutely delighted to have Chris on board and look forward to his insight and guidance as we drive our business strategy forward."
Guillaume boasts more than 30 years of experience in the software development industry with a keen focus on the insurance sector. Past roles include time spent at GUS Plc and Misys Plc, before he took the position as CEO of OpenGI back in 2007. He became a non-executive director at the insurance software giant in July last year and now he is relishing his latest challenge at what he described as a "bold, dynamic organisation."
"The plan to unlock additional commercial potential for insurers within the salvage and recycling process is an exciting opportunity to expertly harness the latest technologies and will see e2e continue to break new ground and deliver market leading performance," he said. "We will also be exploring enhanced market intelligence and customer journey initiatives. I understand the dynamics of a membership led network from my time managing OpenGI and I will be drawing on this, together with my insurance industry and commercial experience, to work with the team, realise the business goals and redefine the insurance industry salvage partner."