Nexus Group acquires Credit & Business Finance Ltd | Insurance Business UK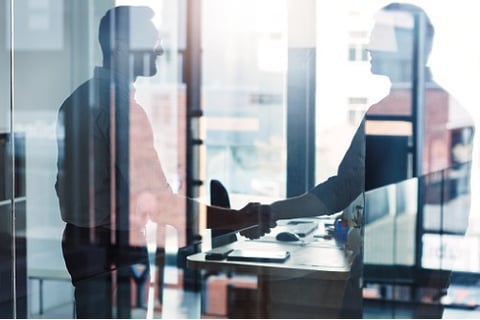 The dust has barely settled on Nexus Group's newly formed independent broking arm Xenia Broking Group, but it has already burst into action.
Read more: Nexus merges broking activities under new entity
Xenia has today confirmed a deal for Hertfordshire-based Credit & Business Finance Ltd (CBF) – a specialist trade credit broker that boasts 21 staff and three regional satellite offices.
CBF's management team, including Trevor Price, Matthew Green and Mark Kennedy, will continue to run the business after the transaction and will also join the board of Xenia. The two businesses are expected to integrate in due course.
"This is a milestone in CBF's journey," said managing director Price. "We are all delighted to be joining such a forward thinking and dynamic company as Nexus and in particular to be joining with CRS in building the Xenia business.
"This was too good an opportunity to pass up, particularly at such an exciting time in our market's evolution. We see many opportunities ahead of us with the strength and reach of our combined businesses, and look forward to meeting growing demand for expert, independent advice and insight into financial risks in a rapidly changing environment."
It is the second time that Nexus has moved for a trade credit broker – it also completed a deal for Credit Risk Solutions back in October 2017. The deal unites two of the biggest producers of 'new to market business' and means it will hold a more than 11% share of the UK trade credit broking market.
"We are excited to welcome the CBF team to Xenia and very much look forward to working with them," added Xenia CEO Tom Coles. "We previously set out our stall to establish the leading independent trade credit broker. For a business of the quality of CBF to join us this goes a long way to realising this vision and strategy. We believe that Xenia provides the right environment for those organisations who share our core values of client focus, innovation and entrepreneurialism, to work together as we develop this leading independent broking capability for the benefit of our clients."
The deal is the first acquisition for Xenia, but the 14th in total for Nexus.