Octo lifts off drone telematics | Insurance Business UK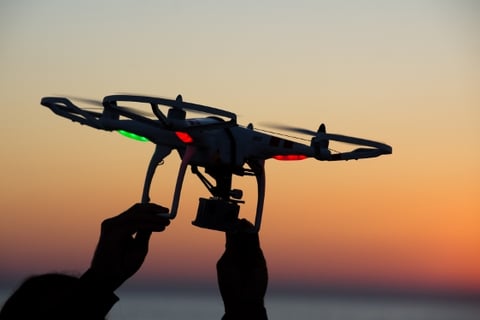 Global technology firm Octo Telematics has launched a new solution to manage the risks associated with the use of business and leisure drones.
The company said Octo Drone Box will provide valuable data for drone management in terms of crashes, maintenance and air traffic control. It can also help in road traffic accident recovery and claims management.
"Our technology is capable of providing accurate and complete risk evaluations for insurance companies that are looking for advanced technological solutions to manage the risks associated with drone use for both professional and recreational purposes," said Giuseppe Zuco, chief technology strategist and co-founder of Octo Telematics.
Octo has signed an agreement with the Italian Red Cross in Bologna to collaborate in the research and development of drone telematics.
"The specific boxes that will be installed in the Italian Red Cross's drones are highly technologically advanced and able to collect accurate data such as the zone under surveillance, altitude, the flight dynamics and more," Zuco said.
"Our experience managing large quantities of data from the insurance and automotive sectors will be key to developing an innovative, sustainable and reliable system for the management of drone air traffic."
Related stories:
AGCS: Drone insurance market to reach US$1 billion
Drones propel demand for specialist insurance
Axa, LV= added to Octo's telematics offering