Pen Underwriting extends 20-year strategic partnership with QBE | Insurance Business UK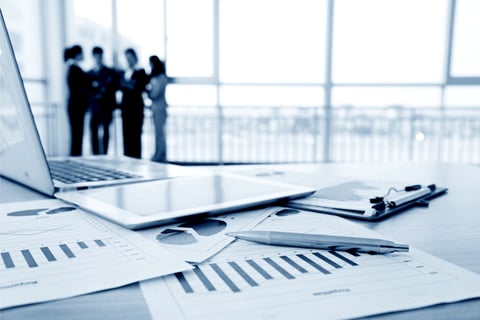 Pen Underwriting has extended its strategic partnership with QBE Insurance Group (QBE) by agreeing on two new long-term capacity deals in the UK.
As part of the agreement, QBE will provide capacity for nearly £300 million in premium over the next three years for Pen Underwriting's RMP business in the UK covering property & casualty, financial lines, and motor fleet, as well as its property & casualty proposition for the hazardous goods and environmental sector.
Pen Underwriting's RMP business works with brokers and their clients across local government, police, fire, and education to develop and deliver risk management and insurance programmes across multiple classes with the overriding aim of helping bring down their total cost of risk. Meanwhile, its products for the hazardous, environmental, and bulk liquid industries are developed for specialist segments.
"The importance and benefit of long-term capacity partnerships in the public sector and education arena shouldn't be underestimated. Our role is to use our decades of data and specialist market expertise to take the pain away for QBE and ensure our portfolio continues to perform strongly and profitably in the face of significant and evolving exposures, unique risks, and complex procurement," said RMP CEO Nick Colyer.
Read more: Massive MGA deal – Pen Underwriting snaps up Manchester Underwriting
The UK capacity renewals build on the companies' strategic partnerships of consistent capacity provision dating 10 and 20 years, respectively.
Commenting on the partnership, Adam Shefras, managing director of hazardous goods & environmental industries at Pen Underwriting, said: "After 20 years of continuous partnership with QBE, it's great to extend our support of clients operating within this highly specialist market. We will continue to use our extensive experience and close working relationship with industry bodies to create risk transfer sustainability across a sector that has to remain ready to manage catastrophic losses."
Matthew Lacy, executive director – UK at QBE Europe, commented that the renewals demonstrate the companies' mutual commitment to supporting public authority and the higher education sector and the UK's hazardous and environmental industries.
"We are delighted that, in an ever-changing world, we can celebrate the 20-year milestone of working together with Pen and are pleased to renew these two long-term capacity partnerships," Lacy continued. "This allows us to continue to provide excellence and value for our customers in these specialist areas.
"Pen's years of experience, specialist sector expertise, and continued drive for portfolio improvement are what make insuring even these challenging areas of risk possible. Our partnership is built on the solid foundations of collaboration and transparency to bring all stakeholders much-valued continuity and stability, and we look forward to evolving these facilities further to the benefit of our customers."
Pen Underwriting and QBE generate more than £660 million GWP with a combined team of 440 insurance professionals.