PI reforms: "significant change" to legal expenses cover, says Arc Legal | Insurance Business UK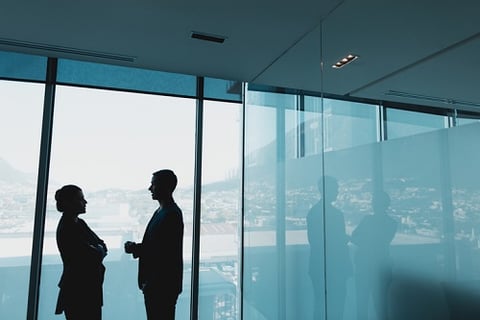 The government's personal injury reforms will have a radical impact on the business model of legal expenses cover, potentially making it much costlier - but we could see a rise in the number of policies sold, says Arc Legal.
The Civil Liability Bill, which saw its second reading in parliament this week, will usher in a number of changes including the raising of the small claims limit for RTA personal injury claims from £1,000 to £5,000.
As a result, the commercial framework of Motor Legal Expenses cover will "significantly change," says Richard Finan, director of distribution at Arc Legal.
"Traditionally, solicitors have been able to recover their costs, in the vast majority of cases, from the opponent. Which has meant that in the majority of cases, while the customer has been using their legal expenses insurance policy to instruct their solicitor to pursue a claim, there hasn't actually been any financial cost to the legal expense insurer," Finan told Insurance Business.
"That's a total U-turn going forward," he said.
Higher cost product
If the proposed changes to the small claims limit go through, up to 97% of cases will fall into the small claims court in future, according to the director. That means that those solicitors who were recovering costs from their client's opponent will now be looking to recover from the legal expenses policy.
"The legal expenses policy goes from being a relatively low-cost product, that was really there as a contingent for cases that went wrong… to a product now where in the vast majority of cases the legal expenses insurer will pay out," Finan explained.
Effect on brokers
Finan said that the firm has been working with its brokers in particular to ensure that they can effectively communicate with customers as to what impact the changes will have.
"I think brokers are in a difficult position because they are not benefitting directly from the premium savings on a core motor policy that the reforms will generate. On the flip side, brokers will have their income squeezed because their legal expenses premium will increase, and also any revenues that are currently being generated from personal injury claims, that are being paid to brokers, will significantly reduce or stop altogether," he said.
According to Finan, the proposed rules have "largely gone over consumers' heads," but he pointed to Association of British Insurers (ABI) research which suggested that the majority of the public back the plans.
However, the ABI research has also been criticised by campaign group Access to Justice, whose spokesperson Andrew Twambley described it as "totally worthless propaganda," and said the questions were "so loaded it is embarrassing."
Read more: Access to Justice slams whiplash reform law
More policies to be sold
While the changes are likely to make legal expenses cover costlier, according to Finan it will make the policy more valuable to customers.
"Never has it been so important, as now going into these reforms, for the customer to have the product," he said.
"I think it will increase the number of legal expenses policies that are sold. From our point of view, we welcome the changes because it puts most legal expenses products back into what we would call a 'proper insurance product' – where we are now paying out on claims and customers can actually see the value of what we are delivering."