PIB Group on changing employee requirements | Insurance Business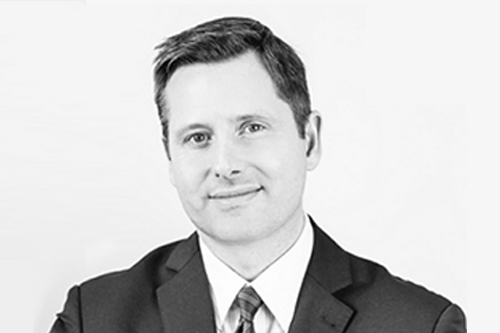 Research into the value of the employee benefits offered by organisations has highlighted the significance of this factor in both talent acquisition and retention. The Employee Benefit Research Institute (EBRI) recently found that 78% of employees agree that benefits are significant in their decision to accept or reject a job and Willis Towers Watson has reported that 75% of employees are more likely to stay with their employer because of the employee benefits package.
For managing director of the employee benefits division at PIB Group (PIB), David Skinner, this research endorses his own belief that employees are now looking to their employers more than ever before, to help them develop both professionally and personally.
After a spate of acquisitions, PIB recently announced that it will be bolstering its employee benefits offering through a reciprocal relationship with Sanlam Wealth Planning UK. Speaking with Insurance Business, Skinner outlined that as PIB's employee benefits offering continues to grow throughout 2020, it will be looking for businesses which can help push the company forward by complementing their growth and structure, and which have a great reputation for client service.
Read more: PIB Group bolsters employee benefits offering
When it comes to partnerships and acquisitions, he said, making sure that the company cultures are aligned is vital to ensuring that the result is like-minded people who have a clear vision for how to work together as a team.
"For me, it's all about how we combine effectiveness so that we're even more efficient and can offer an improved client experience," he said.
The recent arrangement with Sanlam, he said, is an important next step for PIB and is an opportunity to create further choice and support for clients.
"We want to be able to support our clients and provide the services they require," he said. "We feel that the Sanlam arrangement helps to further strengthen this for our clients and helps us to offer them a choice of further services."
These further services are becoming expected of employers as employees see the benefits offered by an organisation as being as, or more, essential than their basic salary, Skinner outlined. Part of this shake-up, he believes, has been instigated by the impact of the millennial generation on the employment sector.
"They are now saying 'what can you offer me?' and they are asking how you can support them, and that has helped to filter through the rest of the organisation as well," he explained.
Educating clients on this changing dynamic has been a focus for PIB's employee benefits division, Skinner said, and it takes a strategic approach to advising clients on their requirements. Understanding challenges and the goals of the business helps PIB to align the benefits offered with what the employer is trying to achieve, he said, and this creates more relevant and focused products for the clients.
When it comes to employee benefits, he said, there are new innovations all the time but more important than these innovations are how companies adapt them and utilise them relevantly.
"Employee benefits is more strategic than ever and so it should be," he said. "As an industry, we need to be better at this."
For brokers looking at talent acquisition and retention, Skinner's core advice is not to assume that one size fits all. Being strategic is essential, he said, and when analysing this area it is important to break down the demographics and the job roles to gain an understanding of what employees' needs are. This is necessary to work out how to position your benefits to your employees, he said, outlining how the benefits required by younger employees who are saving for life events in the immediate future, will be distinctly different to those needed by somebody approaching retirement age.
"It's about utilising your benefits to support the various generations within your workforce," Skinner said, "and making it more targeted to these groups while still maintaining your overall strategy and culture."