Poll reveals awareness gap in travel insurance | Insurance Business UK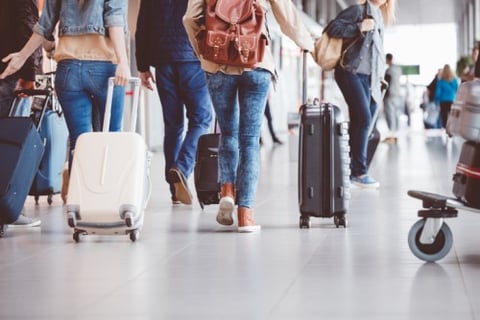 A new survey warns that a broad majority of British tourists likely misunderstand the details of their travel insurance policy and ultimately may not be covered to the extent they believe they are.
According to the survey by price comparison website MoneySuperMarket, 80% of Brits don't check whether their travel insurance provides adequate cover. The results were taken from 2,000 UK residents aged 18 and above, during a poll conducted from July 31-August 02.
The data revealed that over two-thirds (67%) said they will drink while on holiday – but just 54% know that getting injured while under the influence of alcohol can jeopardise a claim.
"Personal injury claims can fail because of suspected intoxication, so it's worth reading through your policy in full to make sure you don't get caught out. As a general rule of thumb, the cheaper your policy, the more open the clause around alcohol is to interpretation. In many cases, especially with cheaper policies, it's up to the individual to prove that they weren't under the influence of alcohol when they got injured, which can prove almost impossible," said Anna Sant, travel insurance expert at MoneySuperMarket.
Results were similar for 55% of tourists who said they will take part in an adventurous activity like jet-skiing, bungee jumping, paragliding, skydiving and zip-lining. About 80% of them either don't check or don't know whether these activities are covered by their policy.
"Each travel insurance policy is different, so it's worth doing your research ahead of time to ensure you're getting the cover you need," Sant added. "Often, activities such as zip-lining or parasailing are spur of the moment decisions, so if you think there's even a slim chance you might want to take the plunge on holiday, it's worth paying a couple of extra pounds to protect yourself financially in case of an injury. Medical bills abroad can be expensive, and if you void your own policy without realising it, you could end up thousands of pounds out of pocket."
| | | | |
| --- | --- | --- | --- |
| Claim | % of Brits that believe this voids travel insurance | Could this invalidate your travel insurance? | % of Brits with incorrect views |
| Failing to say that you are on malaria tablets | 34.2 | Yes | 65.8 |
| Getting injured in a physical altercation | 41.5 | Yes | 58.5 |
| Getting injured while doing an adventurous activity eg bungee jumping, skiing,snow boarding, quad biking, diving, paragliding | 45 | Yes, unless specifically listed | 55 |
| Forgetting to take prescribed medicine | 46 | Yes | 54 |
| Not having the correct innoculations | 47.5 | Yes | 52.5 |
| Visiting somewhere against the advice of the Foreign Office | 48.1 | Yes | 51.9 |
| Getting injured while taking a dangerous picture (e.g a selfie on a cliff edge/waterfall) | 48.3 | Not if you took reasonable care | 48.3 |
| Getting injured while under the influence of alcohol | 54.3 | Yes | 45.7 |
| Failing to disclose a pre-existing medical condition | 69.7 | Yes | 30.3 |
| Getting injured or seeking treatment as a result of sexual intercourse | 24.1 | No | 24.1 |
*Source: MoneySuperMarket