Pro MGA Solutions CEO discusses the evolution of the MGA sector | Insurance Business UK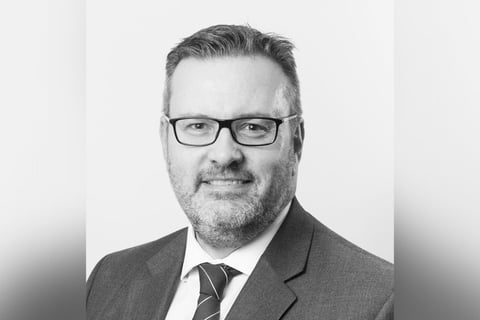 For those working in the insurance sector, questions around the COVID-19 pandemic are increasingly focused on what recovery might look like, and on the longer-term legacy of the crisis. Within the MGA market, the question of how the sector will adapt to meet the challenges of the pandemic is front of mind.
According to Danny Maleary (pictured), the CEO of independent MGA incubator platform Pro MGA Solutions, it has been interesting to see how the MGA sector and those working within it have adapted in response to the pandemic and the resulting lockdown. While the initial crisis was something of a shock to the system, he said, the flexibility and customer centric proposition of the MGA model was effective in preventing substantial operational management difficulties within the sector.
Read more: Pro MGA Solutions CEO on the future of MGAs
"The beauty of the MGA and the beauty of our business is that, because we tend to manage MGAs which are typically based globally, working from home and working remotely is something that both ourselves and our clients do anyway," he said. "The hardest thing was establishing the setup of new communication channels with our clients and making sure that they were comfortable getting used to the technology that we're utilising."
The pandemic has been an opportunity for people to develop new 'soft skills' to meet the challenges of their changing professional environments, Maleary noted, with everybody having to learn how to become more engaging via video conference. Being in a room with somebody makes it easy to rely on body language and eye contact, so it has been a fascinating journey for those who have had to adapt to finding new ways to make these connections and to make themselves more engaging when speaking via communications software.
"And actually, I think that this shows that the thing that underpins everything, is how important technology is and how it is not something to be afraid of," he said. "There's a lot of organisations out there, that really struggled pre-COVID with embracing technology, whereas now they're at a point of [realising] that 'this has allowed us to continue operating the way we were, as though nothing's changed. In fact, our productivity has increased, we're becoming a lot nimbler in terms of our operating, we're in touch with key stakeholders.'"
Read more: Pro MGA Solutions announces support for new parametric insurance product
And while most would admit that it would be nice to meet face-to-face, Maleary said, that simply isn't the main driver anymore and he believes that this will continue for at least the remainder of this year and probably won't be any different going into 2021. Looking to the future, he highlighted that the biggest challenge facing the MGA sector remains that of risk capital, and which carriers will support the model, but he believes that there is a lot happening in this area which will lead to changes in how MGAs are structured and what types of MGAs are successful.
"And sadly, we've seen those which have not been successful over the last number of months, where they have closed their doors, and I think there'll be a little more of that going on," he said. "But there will also be the emergence of different types of MGA. The sector has morphed, and it has taken on board everything that has happened with COVID and what it has meant for businesses, and it's changed itself again to become something slightly different. The beauty of the MGA is that it's fluid and it adapts, and we're more than happy to expand our model."
Read more: The evolving proposition of successful MGAs
From Maleary's perspective he can see that the MGA sector is healthy and fundamentally well-positioned for growth, which is why, he said, there is visibly a lot of capital still interested in the MGA space, whether that's investor capital, working capital or risk capital. For Pro MGA Solutions, in particular, the way ahead seems clear, with the business having welcomed four new clients during lockdown and he is looking forward to being able to meet and greet these new clients in person for the first time.
Maleary also highlighted how the attitude of insurance brokers towards the MGA model has been changed in recent months. The broking sector has gone through significant change over the last year, he said, and the world of delegated authority has become more important. This is evident from the increase in standalone delegated authority placement teams where before delegated authority would be done in individual teams and individual areas.
"[Brokers] are becoming a little bit more joined up in their thinking, therefore maximising and leveraging the relationships that the groups have got with insurers or reinsurers etc. So, I think they've woken up and smelt the coffee though… I think they've got a little bit of work to do," he said. "I think everybody is looking at what Lloyd's are doing as they've made it quite clear that delegated authority is a key thing for them for 2020 in particular and beyond that. So, that's going to change things but again, it's about being fluid, and being able to change to reflect what the market is doing."