Probe exposes insurers charging 'huge' renewal fees | Insurance Business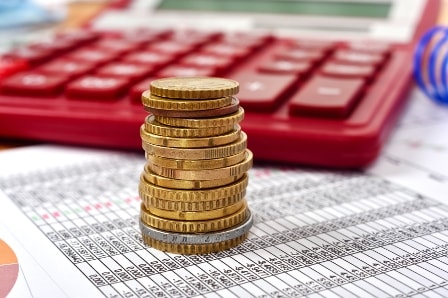 Several insurance providers and brokers have come under fire from a consumer finance website for charging their loyal customers with "huge" administrative fees for policy renewals.
An investigation by
moneysavingexpert.com
(MSE) has discovered that nine out of 20 major insurance firms admitted to imposing renewal fees to consumers in addition to their usual motor or home insurance premium.
"Auto-renewal is often a rip-off, and this investigation shows those who do it often face a double whammy, with extra renewal fees making it even worse," said Guy Anker, MSE managing editor.
According to the probe findings, one insurer is charging its customers up to £50 for policy renewals. Another firm also applied a £50 admin fee to renewals, but its quotes for loyal customers would be cheaper than those for new covers.
A spokesperson of one insurer told MSE that its admin fee is included within the overall policy price. Another company said that its "arrangement fee" is also charged to new clients when they first take out a policy.
MSE said that according to a well-placed industry expert from an insurance firm, around 40% of car and home insurance customers across the market are auto-renewing their policies.
The Financial Ombudsman Service has been looking into complaints about auto-renewals and the extra charges, MSE reported.
"We do receive complaints about policies renewing automatically and fees being charged. Usually the consumer will complain that they weren't aware the policy would auto-renew. So we'll check to see what happened," an ombudsman spokesperson told MSE.
"Although we can't tell an insurer at what level to set their fees, we can check to see whether a renewal fee seems excessive in the circumstances."
Here's the list of insurers and brokers who charge extra admin fees for policy renewals, according to the MSE probe:
| | | |
| --- | --- | --- |
| Company | Car Insurance | Home Insurance |
| Auto Direct (owned by Ageas) | £25 | N/A |
| Bluefin (owned by Axa) | £27.50-£35 | £27.50-£35 |
| Budget | £50 (also charged to new customers starting a policy) | £45* |
| Direct Choice (owned by Saga) | £10 | N/A |
| Hastings | £20 (also charged to new customers starting a policy) | £5* |
| Kwik Fit Financial Services (owned by Ageas) | £35 (for instalment customers) | £35 (for instalment customers) |
| Saga | £20 | £20 |
| Swinton | £25 | £25 |
| Towergate | £10 (for classic cars) | £31.50 (for non-standard properties) |
Related stories:
7 million UK drivers lie to get cheaper insurance: Survey
Car insurance premiums rise, seen to surpass record levels