Prudential Assurance, Rothesay appeal rejected annuities transfer | Insurance Business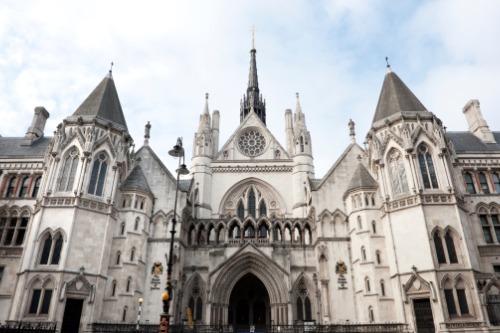 M&G Prudential subsidiary Prudential Assurance Company Limited and Rothesay Life Plc have approached the Court of Appeal to overturn the High Court's decision rejecting a proposed transfer of a portfolio of annuities from Prudential to Rothesay.
A lawyer for the insurers argued that the judge misunderstood the evidence presented before him when he refused to sanction an £11.2 billion deal to transfer 370,000 of Prudential Assurance's annuity policies to Rothesay, according to a Law360 report.
Richard Handyside QC, counsel for the insurance companies, told the Court of Appeal that Judge Richard Snowden's "focus on the alleged disparity between the sources of financial support either company could tap into if they faced solvency problems over the lifetime of the annuities was unsupported by expert evidence."
The lawyer also said at the hearing that began Tuesday that the lower court should have approved the deal because an independent expert and several regulators had found that policyholders would not be adversely impacted if the transfer pushed through.
In August, Judge Snowden of the High Court of England and Wales declined the proposal because he found that the transfer was unfair to policyholders who had chosen Prudential for its "reputation of providing financial security."
In the ruling, the judge said that Prudential Assurance would have access to the "considerable resources" available to its parent company, Prudential Plc, allowing the subsidiary to pay for liabilities in the event of financial struggles, something Rothesay did not have.
Handyside told the appeals court that Snowden's findings were "unsupported by the evidence and, in any event, speculation," adding that if Prudential Assurance was threatened with insolvency, it was likely that its parent group was also experiencing financial trouble.
He also argued that Snowden did not fully take into consideration the capital requirements set out by the Financial Conduct Authority and the Prudential Regulation Authority, and the powers these bodies have in protecting consumers.
The insurers are not asking the Court of Appeal to sanction the proposed transfer, rather they are seeking a reversal of the High Court's decision and taking the proposed deal back to the lower court for new arguments, according to the Law360 report.
The insurers also expect that a transfer of fixed liabilities will be approved once it has been determined that the transfer does not have an adverse impact on policyholders.