Qatar Insurance Company reports 401% surge in net underwriting result | Insurance Business UK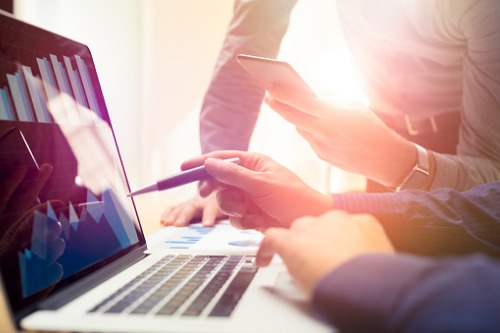 Net profit of US$182 million and a 401% surge in net underwriting result – these are some of the key figures reported by Qatar Insurance Company (QIC) for the 2018 financial year.
The first domestic insurance company in the State of Qatar, QIC is the parent firm of global multi-line reinsurer Qatar Re, which last year acquired four Markerstudy insurance companies in Gibraltar. QIC's full-year report includes the completion of the purchases, which added over £750 million to Qatar Re.
These firms were Markerstudy Insurance Company Limited, Zenith Insurance Plc, St Julians Insurance Company Limited, and Ultimate Insurance Company Limited.
"In July 2018, QIC consummated the acquisition of the Gibraltar-based Markerstudy Group Insurance companies (announced in January) through its subsidiary Qatar Re," it noted. "This transaction is a milestone in QIC's shift towards low volatility business and on its journey towards becoming a Global Top 50 Insurance Group.
"When the acquisition was announced in January 2018, Markerstudy underwrote more than 5% of the UK motor insurance market, generating annual premiums of about £750 million. Through this acquisition Qatar Re has assumed a balanced portfolio in a line of business in which it has significant experience and understanding."
Overall, the insurance group posted a net underwriting result of US$158 million, from US$32 million for 2017 – the year hit by hurricanes Harvey, Irma, and Maria.
"QIC, in 2018, continued to record negative, albeit abating reserve developments on some older contracts in areas of business that are no longer within the company's risk appetite and have been discontinued in line with its de-risking strategy," reported the firm.
Group president & chief executive Khalifa Abdulla Turki Al Subaey believes the strategic decision to shift QIC's underwriting focus "has proven right." He commented: "This comprehensive de-risking was successfully completed towards the end of 2018 and we should be able to reap the fruit of this effort in 2019 and beyond.
"At the same time, as Qatar's dominant insurer and a leading regional operator and investor, our group is set to benefit from Qatar's impressive recovery from the economic blockade that was imposed on the nation by some of its neighbouring countries in June 2017."
QIC, whose gross written premium (GWP) rose 8% to US$3.5 billion, now operates with a local presence in 13 geographies across the Middle East, Europe, the Americas, and Asia. The group's international carriers – Antares, Qatar Re, QIC Europe Limited, and Markerstudy – posted GWP growth of 11% to US$2.7 billion.