QBE on embracing sustainability | Insurance Business UK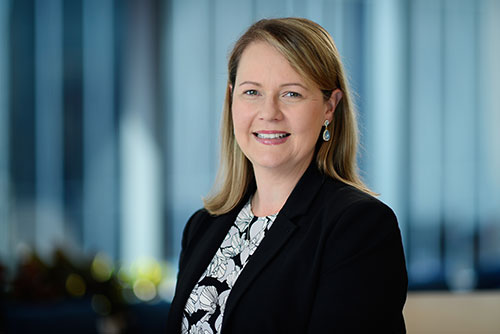 Sustainability has proven to be a keyword in the insurance sector in 2019, and it seems there is no change on the horizon as 2020 approaches. QBE's group executive, corporate affairs and sustainability, Viv Bower (pictured) spoke with Insurance Business about the need for sustainable operations and the value of embracing a sustainable approach in insurance.
Read more: Insurance group pushes sector to be more sustainable
Discussing the role of insurers when it comes to sustainability, Bower outlined the essential societal responsibility they carry and, as insurers, she said, "we have an acute understanding of risks and an opportunity to influence action to mitigate them."
"Insurers played a central role in founding the first fire departments, building codes and vehicle safety testing," she said. "And it was fire insurance companies which demanded the instillation of hydrants in the streets of almost every city in the world."
For QBE, Bower said, operating in a sustainable way has been essential to the success of the business. That means working to reduce its environmental footprint, but also means thinking about the other drivers of sustainability. These include ensuring a good pipeline of talent, a diverse and inclusive workplace with a strong and positive culture, as well as establishing a reputation for outstanding customer service and governance processes that ensure the organisation is equipped to identify and respond to new and emerging risks.
QBE has a well-developed sustainability framework that guides its approach to these issues, Bower said, with dedicated teams working to drive sustainability across the business. This framework has been developed with consideration of UN Sustainable Development Goals and QBE operates a host of activities around the globe which align with the goals they have identified as the most essential to the organisation – no poverty, gender equality, decent work and economic growth, sustainable cities and communities, and climate action.
Insurance companies can become more sustainable, Bower outlined, by continuing to share data and insights with each other. She highlighted how QBE has recently signed strategic partnerships with Red Cross and Save the Children to support the most vulnerable in society, but also to combine shared expertise to help mitigate against risk.
The drive to help support the transition to a low carbon economy is a prime example of how the industry can help mitigate threats to sustainability. At QBE, she said, there is an understanding of the significant roles insurers must play in reducing carbon emissions and in the decision they make about where to invest and what risks to underwrite.
"On the operational side, QBE is carbon neutral," she said, "and we have a commitment to 100% renewable electricity usage globally by 2025. We are also implementing the Task Force on Climate-Related Financial Disclosure recommendations across governance, strategy, risk management, and metrics and targets."
On the underwriting and investment side, she outlined, QBE recently published its Group Energy Policy which has seen the company reduce its direct investment in thermal coal companies to zero. QBE intends to phase out all direct insurance services for thermal coal customers by 2030 at the latest, she said, and is growing its exposure to renewable energy projects.
"These are all tangible actions that we can take as an insurer to integrate sustainability considerations across our business and to assist in the global response to climate change," Bower said. "Operating in ways that create shared value is key, whether that's in the ways we invest or in the projects and initiatives we support."
There are many advantages to embracing the challenge of increasing the sustainability of a business, but at the heart is increasing the desire of employees to feel pride in the company they work for. Employees want a connection to the purpose of that business, she said, and to feel they are making a positive difference - not just for shareholders, but also for their communities.
QBE employees are getting involved with sustainability working groups, Bower said, and generating ideas for new initiatives that are being implemented globally. This is helping to drive a positive change in company culture, she stated, and to make QBE an exciting place to work.
"That sense of shared value is a real driver for people attraction and retention and that has certainly been true for us at QBE," she said. "We've found that as we have accelerated our efforts in this area and taken positive steps towards ensuring the long-term sustainability of our business, our people have responded with genuine enthusiasm."