Quote Detective needs new recruits | Insurance Business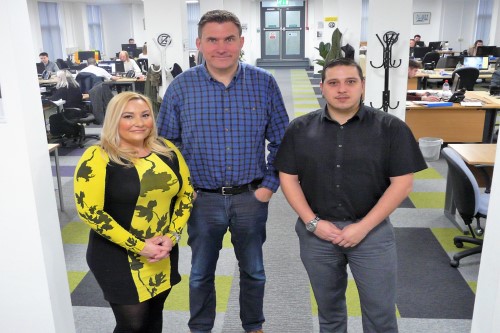 "We have an immediate requirement for a dozen new staff to start immediately." These were the words of Quote Detective chief executive David Harlow, announcing the urgent need for further recruitment at the growing specialist insurance broker.
Harlow said the Gwent brokerage, which recently moved to Mamhilad Park Estate after outgrowing its previous location, plans to ramp up its workforce from the current 38 to 50 by Easter this year and to 70 by around January 2019. Meanwhile the phone-based insurance business is also on the lookout for more onsite office space.
"We've negotiated terms with new insurers and improved terms with existing insurers which means that we are now even more competitive and therefore require additional staff to cope with this demand," noted Harlow. "The staff we have recruited for the business from the local pool have all been excellent. We're now looking to repeat this process…"
Also read:
Hughes Insurance is hiring
Among the available jobs are positions in sales and customer service.
The CEO added that the Welsh contact centre, which is owned by Next Risk Solutions Ltd, is keen to spread its recruitment net the widest it can in the local area by making working conditions as flexible and attractive as possible.
"We value our staff and encourage them to progress and become experts within their areas," said Sian Ralph-Pearce, who has served as head of service and quality at Quote Detective since March 2017. "Our aim is to create an environment where our staff feel valued, enjoy coming to work, and feel rewarded for their efforts."
Related stories:
SchemeServe announces recruitment drive
ActiveQuote on hiring spree