Revealed - Key findings from the FCA's sector views report | Insurance Business UK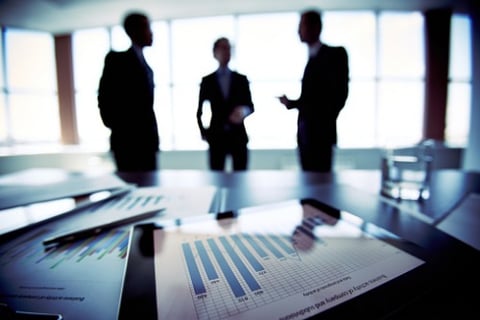 Earlier today the Financial Conduct Authority (FCA) released its sector views to provide guidance on how the financial environment is changing and the resulting impact of these changes on consumers and market effectiveness. In the report the FCA highlighted how a well-functioning insurance sector is vital for the health of the financial services industry, and that this importance is demonstrated by high consumer demand, with more than four out of five UK adults having at least one insurance product.
Key findings from the report found that fair pricing continues to be a major problem in personal lines insurance, that access to and the availability of insurance for consumers with health conditions remains an issue and that technology developments are changing how consumers and insurers interact.
Pricing practices in personal lines still penalise loyal customers, according to the report, addressing one of the most publicised issues in the insurance sector. The FCA detailed that the 'loyalty penalty' in home and motor insurance cost six million longstanding consumers an extra £1.2 billion in 2018, despite recent renewal rules from the FCA saving consumers £185 million a year.
From the consumer perspective, the FCA found that 90% of consumers say a loyalty penalty is unfair and that price dominates decision-making in home and motor with only 15% of motor and 14% of home customers choosing a provider based on the features of the policy.
The report outlined how increased digitalisation or misuse of data may lead to personalised price discrimination which could see the harm to vulnerable customers increase and that one in three consumers who pay high prices show at least one characteristic of vulnerability.
The FCA found that consumers with specific needs are finding barriers to insurance products, especially when using online mass market distribution channels. Its Financial Lives Survey found that 46% of UK adults report low knowledge about financial matters, and the FCA is seeing long distribution chains and weak product oversight by firms leading to poor customer value.
"Some cancer survivors report facing a 'lifetime penalty' of expensive travel insurance," according to the report "and about three million people with disabilities have been denied insurance or charged extra because of their condition, affecting long-term illness, critical illness, income protection, life and travel insurance."
The FCA has consulted on introducing a new 'signposting' rule for firms to give consumers details of a directory of travel insurance firms that are willing and able to cover consumers with more serious preexisting medical conditions.
Misuse of customer data can be of particular harm to vulnerable consumers and can compromise the wider social benefits of insurance, according to the FCA, which outlined the ethical considerations around consumers consenting to sharing their data with firms and their ability to negotiate what is shared and what they get in return.
The FCA also warned that increased use of data is leading to personalised risk modelling and pricing, which reduces risk-pooling across customer groups which can have implications for harm that falls outside its regulatory remit. Where this happens, the FCA has said it will clarify publicly why it falls outside its remit.
Non-financial misconduct in the London Market poses a threat to market integrity, according to the FCA, with publicised cases of poor non-financial conduct, including cases of bullying and harassment in the London Market, posing harm to market integrity. The FCA stated that the drivers of poor conduct may include remuneration and other incentives and a lack of diversity.
Meanwhile, 71% of insurance professionals believe that culture needs to change, according to the report, which noted that the incidences of non-financial misconduct raise concerns regarding whether the broader culture in the London Market is able to proactively identify poor financial conduct leading to other harm, such as managing conflicts of interest.
"Some senior executives in the London Market have criticised the culture and short-term strategies in parts of the market," stated the report. "These could slow the implementation of more efficient and innovative business models."
Technology developments within the sector are creating both opportunities and challenges, according to the FCA as insurance is becoming more bespoke and being promoted as a service instead of a product and 75% of new motor policies are now arranged online.
The FCA detailed how the increasing use of customer data is enabling firms to use more personal and diverse data for algorithmic pricing and risk modelling through artificial intelligence and machine learning but is also increasing the scope for price discrimination. In personal lines, new technologies are improving customer experience in processes for applying and handling claims, the report found, but there is still uncertainty over whether digital solutions will be able to reach all consumer groups or just the tech-savvy.
With over $1 billion invested in UK insurtechs over 2018, up from $792 million in 2017, the report detailed that the UK is in a good place for insurtech investment with UK insurtechs accounting for a sixth of global insurtech deals.