Revealed – the insurance industry's rising stars of 2022 | Insurance Business UK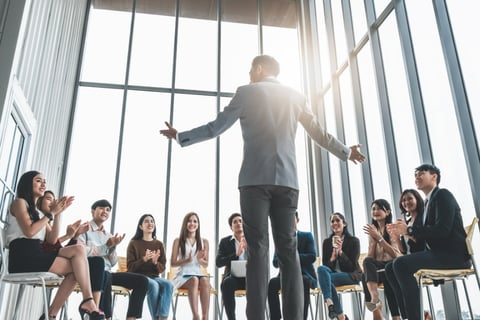 What does it take to be one of the UK insurance industry's rising stars? For one, the measure of success is "how many people I help", for another it's about having passion to change the sector and "making a difference to the way clients think about insurance", while for a third it's about having "initiative and resourcefulness".
Read more: Check out the full Rising Stars Report 2022 now.
However you choose to measure success there is no doubt that this year's batch of rising stars express all these qualities between them – and many more on top. They are the sector's most exciting young talent, turning heads with their innovative ideas, drive to succeed and their willingness to go the extra mile to enhance the reputation of the industry at large.
Take for example, Tom Danson, managing director of trade credit and surety at PIB Insurance Brokers. Having already racked up tenures at the likes of AXA, Aviva and Aon, he's now leading several teams across the PIB Group, responsible for the management of the P&L and business strategy, belying his relative youth with a blend of experience and a forthright work ethic.
However, Danson certainly isn't alone in setting an example for others to follow. Take a glance at this year's Rising Stars report and you'll see some familiar names – repeat winners who have seen their careers grow further over the past 12 months – and new faces, who have emerged rapidly within their own companies to establish a sterling reputation in the industry.
And what happens next in their careers? Well, for that you'll have to wait for the Rising Stars report of 2023. But for now, check out the full report for 2022, for free, here.