Revealed: Britain's student burglary hotspots | Insurance Business UK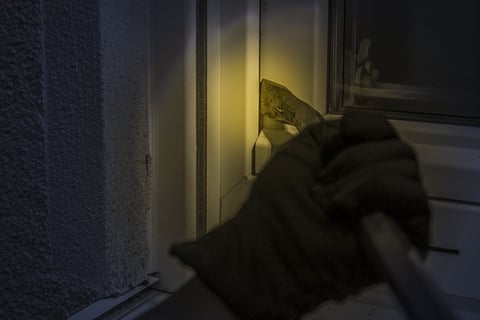 It was in September last year that moneysupermarket.com released statistics outlining the UK's student burglary hotspots by analysing home insurance quotes in university towns and cities (see
article
). That research pointed the finger at Twickenham, home of St Mary's University, as the nation's hotspot, with Leeds taking second place.
Fast forward four months and research has been revealed by another organisation –
locksmithservice.co.uk
– again claiming to highlight the UK university towns most at risk, but this time by examining how many burglaries had occurred within a one-mile radius of the central point of each campus from January to November last year. It analysed 25 universities in different towns and cities outside London – and so with Twickenham ruled out, you might expect that Leeds would be out in front. However, that wasn't the case.
Instead, Leeds University once again found itself taking the silver medal in this far from illustrious list – with 799 burglaries within a one-mile radius. It was pipped to top spot by the University of Manchester – which didn't even register in the top 10 of moneysupermarket.com's research – with 842 burglaries.
Want the latest insurance industry news first? Sign up for our completely free newsletter service now.
The rest of the top 10 was made up of Sheffield (706 burglaries); Bristol (623); Hull (610); Bolton (580); Sunderland (485); Portsmouth (484); Coventry (443); and Newcastle (426).
At the other end of the scale, the University of Durham can take pride in having the lowest number of burglaries within a one mile radius at just 96 – followed by the University of Swansea with 129 and the University of Liverpool with 135.
The statistics, however contradictory, do provide useful insight for insurance brokers, particularly those looking to encourage their clients – whether parents or the student themselves – to take the necessary precautions and limit the impact of any attempted burglary.
"Moving into a house is undoubtedly a wonderful phase in any student's life," commented Victor Baron, managing director of locksmithservice.co.uk. "With the freedom that a student house encompasses also come a range of responsibilities including maintaining safety and security. As research like this shows, it can become easy for students to become complacent and make their house a target for opportunist intruders. We therefore urge students amongst the fun and enjoyment of living with housemates, to safeguard their property and own personal wellbeing by consistently remaining cautious."
Related stories:
UK's student burglary hotspots revealed
UK burglary fears on the rise