Revealed: final details of FCA wholesale insurance brokers report | Insurance Business UK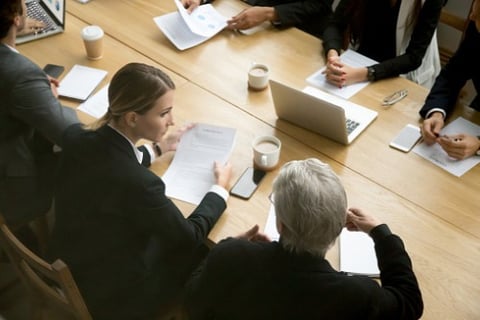 It's been a long time coming but the final report is in for the Financial Conduct Authority's (FCA) Wholesale Insurance Brokers market study originally launched back in November, 2017. And the verdict is: nearly all is well, with a few caveats.
The FCA revealed that it did not find evidence of "significant levels of harm that merit the introduction of intrusive remedies." However, it did outline some areas for potential improvement – pinpointing firms' management of conflicts of interest; the information firms disclose to clients; and the contractual agreements between brokers and insurers, which, it noted, in a small number of cases, could be potentially limiting to competition.
Focusing in on some of the specifics of the report, the FCA addressed the issue of broker remuneration and found that there were variations across risk classes after taking into account policy characteristics.
"Costs are likely to be responsible for some of this variation, however it is also possible that other factors (such as limited competition and/or differences in the size of the market segment) may play a significant role," it outlined in the report. "We also found that average remuneration rates vary materially across brokers, and that the largest brokers do not appear to be consistently earning the highest remuneration rate, controlling for risk class."
In its profitability analysis it stated that it "cannot conclude that higher commission rates are constantly leading to higher profit margins across our sample," noting that "where firms have provided data on what risk types are included within their management accounting segments" there is "a reasonable level of fit."
Meanwhile, on the issue of competition it noted that "the wholesale insurance underwriting market does not appear to be highly concentrated" and that there is solid evidence that non-price factors are influencing consumers' end choices.
"Among the firms that responded to our client survey, a relatively large proportion (113 out of 172) reported the quality of the service provided to be an important factor in their choice of broker," it stated. "This was of comparable magnitude to the number of respondents that reported the ability of the broker to secure the best terms (100), and knowledge/experience of the broker and reputation of the broker (130 and 109 respectively, not shown). Other factors that were reported as important by a relatively large proportion of clients included the speed of risk placement, strategic advice services and claims handling experience. By contrast, data and analytics services, technology and additional services were less commonly rated as drivers of choice of broker."
Noting that the FCA will now work with firms to address its areas of concern and will continue to monitor the market as part of its normal supervision function, FCA executive director of strategy and competition Christopher Woolard stated that he was encouraged by the outcome.
"This was a significant and in-depth analysis of a sizeable and complex market to determine whether clients were at risk of harm," he said. "Encouragingly, we found no evidence that they were but we found some areas with scope for improvement and we will work with the industry to ensure these are addressed."
In response to the report, London and International Insurance Brokers' Association (LIIBA) CEO Christopher Croft commented that intermediaries have been given "a clean bill of health."
"Our position has always been that customers are benefitting from broader coverage than ever before, on high quality paper at historically low prices – this is the best possible outcome for them in the risk transfer process," he said. "This study offers strong evidence to back that view across all aspects of the value chain.
"The fact that this is the final report – a first for the FCA, brings an end to this piece of work and the FCA will take up any concerns with individual firms in the normal course of its regulatory processes. LIIBA will continue to work closely with the FCA to ensure a proportionate approach to the regulation of our market."