Revealed: Insurance cost of London Grenfell Tower fire | Insurance Business UK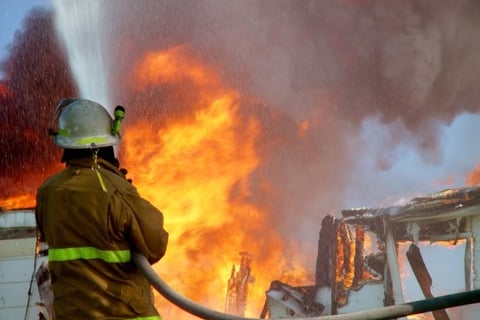 The fire that engulfed a 24-storey London tower block this week is expected to lead to an insurance bill of more than £25 million, according to Norwegian insurer Protector Forsikring.
The company's chief executive, Sverre Bjerkeli, said Protector wrote the policy for the building, Grenfell Tower, which amounted to about £20 million, according to a Reuters report.
Bjerkeli said today that the firm expects its reinsurance program – handled by
Munich Re
– will pick up "almost the entire cost," from the fire that broke out on Wednesday morning, killing at least 17 people.
Additional costs, including alternative housing for residents, will make up the rest of the bill, the CEO added.
Jardine Lloyd Thompson has also revealed that it was the insurance broker for building. "We are the brokers in the case and we are working closely with our client to assist in whatever capacity we can,"
JLT
said in a statement emailed to Reuters.
Related stories:
New risk association chairman to brokers – tell me what I'm paying you
Aviva looking for acquisitions