Revealed: Riskiest places to leave bicycles in the UK | Insurance Business UK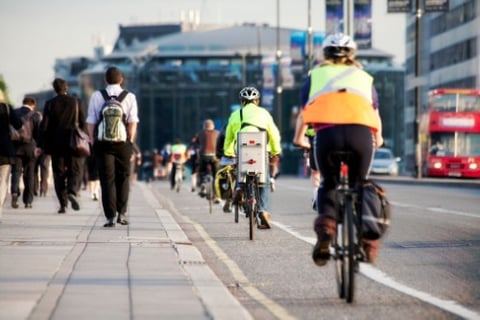 If you're a bicycle owner in the UK, you might not want to leave your wheeled possession somewhere in the area of Cambridge train station – it turns out it's the worst spot for bike theft in the country, excluding Scotland.
Citing UK police data, specialist cycling insurer Yellow Jersey said 113 bicycles had been stolen from Cambridge train station over the 12-month period from April 2018. Close behind were St Albans station carpark in Hertfordshire and West Bargate high street in Southampton, each with 93 incidents of bike theft.
The City of London was also ranked among the hotspots, but Yellow Jersey drew attention to the 300,000 people who commute into the city daily.
In Greater London, the Kingston University campus and Victory Park were identified as the riskiest places when it comes to stolen bicycles. Other top cities include Newport, Chichester, and Warwick.
Meanwhile West Devon, Torridge, and the Forest of Dean were deemed the safest given their low bike theft numbers.
Based on statistics from 351 districts and calculated per capita over the 12 months until April, records show a total of 104,768 incidents. Of these, 6,395 were filed with the British Transport Police and 21,945 with the Metropolitan Police.
National lead for cycle crime Superintendent Mark Cleland said understanding where cycle crime happens will help inform cyclists as to where best to secure their property and that making sure there is insurance in place offers aid in worst-case scenarios.
According to Yellow Jersey, the average cost of a stolen bike stands at £327.55.