RSA reveals impact of coronavirus on operating results | Insurance Business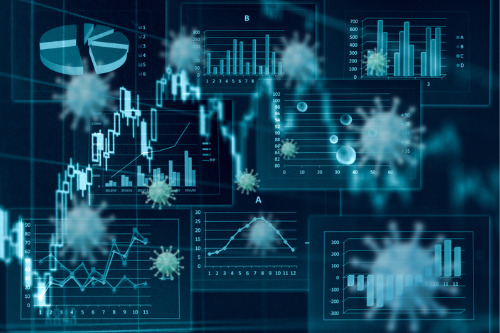 The British insurer RSA today announced its Q1 2020 operating results and, in keeping with the results seen from other insurance companies this week, revealed that claims frequency was down between 20% and 55% versus the prior year across its three regions, reflecting the impact of COVID-19 on activity levels. This was mainly seen in motor accident lines - however, business lines also saw meaningful declines.
In its results statement it was noted that insurance market conditions were largely unchanged in Q1 as there was little time for a COVID-19 effect. The market was competitive overall, although accommodating underwriting actions in those portfolios responding to industry losses.
Net written premiums for RSA in Q1 totally £1,521 million down 1% (ex. exits) from Q1 2019. Areas of profitable growth were offset by planned underwriting effects in portfolios being remediated, a process which is now nearing its completion. In UK & international, premiums were down 5% (ex. exits) which reflects the impact of the underwriting actions made by the business in 2018 and 2019. RSA stated that this decrease is better than its plan and that key areas targeted for expansion, including its regions commercial business and UK household, saw positive volume growth.
Meanwhile, the group business operating profit for Q1 was up by double digit percentages, both including and excluding exit portfolios, with an improved combined ratio and slightly lower investment income. The group stated that the pandemic impacted the balance sheet but not its operating profit materially due to the timing of the lockdown late in the quarter.
From the start of the coronavirus claims period in March to the end of April, RSA estimated that it has received a total of approximately 25,000 COVID-19 claims, of which 23,000 are travel claims that have coverage and will pay out. This will come at a cost of approximately £25 million net of insurance.
Commenting on these results, Stephen Hester, RSA Group CEO, said that though these reflected continued momentum for the business, the focus of RSA has shifted to emphasise the impact of COVID-19 on economies, customers and on the business itself. He said that, while it is too early to estimate the extent of these, RSA is resilient and determined to sustain strong and appropriate support for its customers in these testing times.