RSA unveils fourth Broker Leader Programme | Insurance Business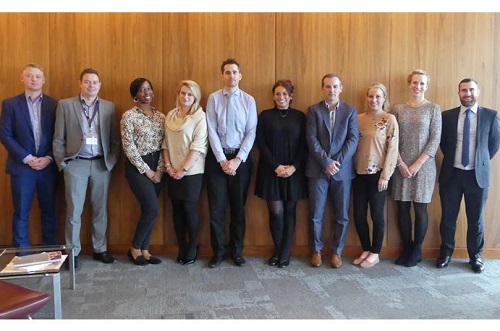 The fourth edition of RSA's Broker Leader Programme is here, and joining the cohort (pictured) are up-and-coming brokers from the likes of Howden and Aston Lark.
CPD-accredited by the Chartered Insurance Institute, the intensive management and leadership training will run for seven months. Focus areas include strategy, business planning, HR, and financial management.
The intake consists of Towergate's Allan Wheeldon and Philippa Leake, Alan & Thomas Insurance's Nick Ellis, Aston Lark's Laura Davies, Jelf's Paul Worton, SEIB's Marsha Matthew, Erskine Murray's Paul Huntley, Basil Fry's Amy King, Sutton Wilson's Joe Perry, and Howden's Emma Tidesley.
"We are excited to welcome such a talented pool of candidates to the fourth year of our Broker Leader Programme," commented Rob Gibbs, managing director of commercial risk solutions at RSA. "I have no doubt that these talented brokers will make the most of the opportunity to build their personal networks, learn from experts and peers, and work towards achieving their ultimate career goals."
Each broker, who brings a live project from their respective firms, will be partnered with a mentor from the RSA leadership team. The class will present their business plans in April next year.
"We are committed to maintaining and growing long-term partnerships with brokers by supporting the development and retention of their talented future leaders," noted Lee Mooney, UK regions director for RSA's commercial risks solutions.
"As well as fostering lasting relationships with brokers, the programme provides training and development for both our own people and our partners, upholding RSA's commitment to personal development."