Saffron Insurance reveals fourth acquisition since Ethos Broking partnership | Insurance Business UK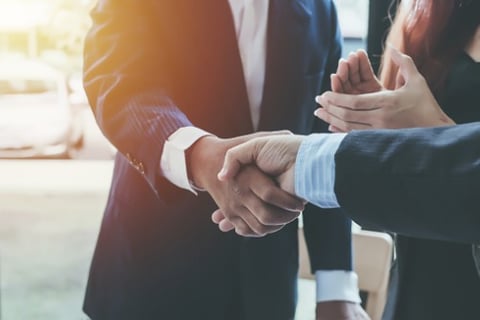 Ever missed out on a deal and kicked yourself the following day? Wondered "what if" you'd have just pushed a little harder and made it happen?
Thankfully for East Anglia-based Saffron Insurance, there will be no such regrets. The insurer has today announced its fourth acquisition since becoming an Ethos Broking Partner – snapping up independent broker, and Broker Network member, Bridge Insurance Services.
The move will see Bridge's founder, Cliff Humphreys, who set up the business more than 40 years ago in Wisbech, Cambridgeshire, stay on with the firm along with his team as they remain at their current office premises.
"This was too good an opportunity to miss," said Saffron Insurance acquisitions director Keith McGregor. "Cliff has grown a fantastic business with a strong client base and great local connections, but most of all there is a strong cultural fit with Saffron which is always one of the first things we look for when acquiring any business.
"We're excited about what the future holds for Saffron and have further acquisitions in the pipeline which will help strengthen our presence in East Anglia."
Bridge describes itself as a "family run business" that offers a personalised, individual service. It is set to continue to serve its loyal client base in the area.
Meanwhile, for Saffron Insurance, the acquisition trail rolls on. Since Ethos Broking took a majority stake in the firm in 2018 it has snapped up Continuum, Grove Financial Management and Farmer Insurance.