SCOR-Covéa rift heads for criminal court | Insurance Business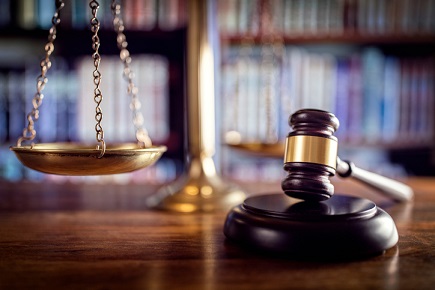 The soured relationship between global reinsurer SCOR and its biggest shareholder Covéa has taken a turn for the worse, with the Criminal Court of Paris now involved.
Criminal actions, by way of direct prosecution, have been brought against the French insurance group and its chair and chief executive Thierry Derez for concealment of breach of trust and breach of trust, respectively. The cases relate to last year's takeover proposal by Covéa.
In addition to the criminal proceedings, SCOR is also initiating civil actions before the Commercial Court of Paris. Derez is being accused of serious breach of his legal and fiduciary duties and obligations as a SCOR director in his personal capacity – a post he resigned from in November 2018 – as well as breaching the company's trade secrets.
Meanwhile the civil action against Covéa alleges direct participation in, and benefit from, Derez's breaches.
"These proceedings are intended to sanction and remedy the alleged criminal and civil misconduct having resulted from, inter alia, the unlawful misappropriation, disclosure, communication, and use of SCOR's sensitive and strictly confidential documents and information which Thierry Derez had access to as a director of SCOR in his personal capacity," stated the accusing party.
"The SCOR group considers in particular that this unacceptable misconduct was committed with the aim of wrongfully favouring the preparation and submission by Covéa of its unsolicited proposed combination with SCOR. This serious misconduct has compelled SCOR to bring actions before the relevant courts."
Following SCOR's announcement, Covéa issued a statement asserting that it "strongly denies" all of the allegations outlined. It also said that the firm will be holding a board meeting today, January 30.
Covéa added that it "reserves all rights to protect its interests in view of these serious and unfounded accusations which are harmful to its reputation."
Deal off the table
Earlier on January 29, prior to the unveiling of the legal actions, it was revealed that the highly contended takeover deal is now off the table completely.
"Covéa takes note of SCOR's refusal to enter into any discussions in relation to Covéa's proposed friendly transaction offer addressed on August 24, 2018," said the insurance group in a previous release.
"The continued attacks and hostile tactics targeting Covéa since then have intensified in the last few days. As a consequence, Covéa states that a transaction with SCOR is no longer part of its strategic options."
In response, SCOR cited "great surprise and astonishment" over the declaration, which took place during trading hours. The move, particularly its timing, prompted the company to bring the matter to the attention of stock market regulator Autorité des Marchés Financiers.
The reinsurer's shares closed 11% lower in Paris on Tuesday.
"SCOR had not previously been informed of Covéa's change of position," it stated. "SCOR strongly denies the claim by Covéa that there were 'continued attacks and hostile tactics targeting Covéa'.
"In particular, SCOR has made no public statement on Covéa and its intentions since November 13, 2018."
Meanwhile also embroiled in the tussle are financial advisors Barclays and Rothschild, who will be facing civil actions for serious breach of confidence and trade secrets. The case against the latter will be in France while that against Barclays will be before the High Court of Justice of London.