SCOR-Covéa spat continues as director exits board | Insurance Business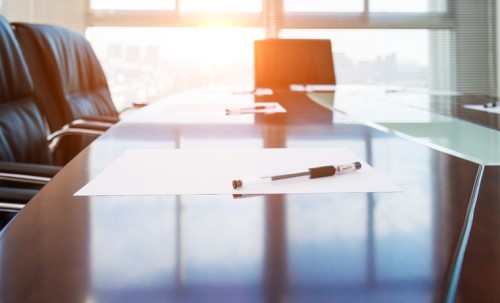 Covéa chair and chief executive Thierry Derez has resigned from SCOR's board of directors.
While Derez sat on the board as an individual and "Covéa is therefore not positioned to speak on his behalf in this regard" – as SCOR put it when the board membership conflict was put under the spotlight several weeks ago – the company issued its own announcement this week on the same day SCOR was informed of Derez's decision. Here we bring you the two sides of the continuing spat.
In the global reinsurer's view, the resignation means Derez is facing the conflict's repercussions. SCOR also reiterated that his 'temporary withdrawal' from the board in September – which Covéa said was in the interest of appeasement – had no basis or legal significance as it was not set out by law or by SCOR's bylaws or the internal regulations of the board of directors.
"SCOR acknowledges the fact that Thierry Derez is finally facing the consequences of the general conflict of interest situation in which he found himself with regard to the company, which were recognised by three unanimous SCOR board decisions on August 30, September 21, and October 23, 2018," stated the reinsurance giant when it announced the formal resignation, which is effective immediately.
"This situation, which in particular was disrupting the proper functioning of the group's management bodies, led SCOR to ask Thierry Derez to resign as a director on several occasions."
The issue was referred to the Haut Comité de Gouvernement d'Entreprise (HCGE) on October 12, which led to the HCGE confirming SCOR's position on the matter in an opinion rendered on October 30. Meanwhile SCOR added that in no way has it obstructed the exercise of Derez's mandate.
Covéa, however, pointed to "impediments put by SCOR SE to the exercise of his office as member of the board of directors, which no longer allow him to perform the duties attached to such position."
The French insurance group stated: "Despite this continuous attempt to soothe relationships with SCOR SE, Covéa acknowledges SCOR's constant refusal to hold any discussion with its largest shareholder, which, from now on, will no longer be represented on the board of directors of SCOR."
At the centre of the soured relations was Covéa's takeover proposal, which SCOR unanimously rejected.