Sedgwick UK COO on talent acquisition in the claims sector | Insurance Business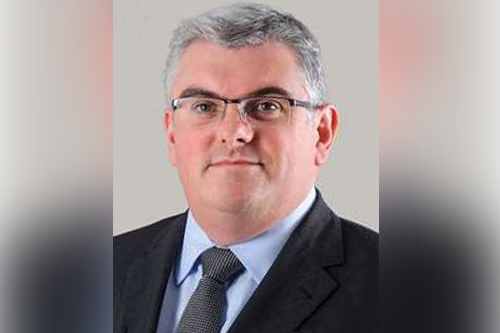 Talent acquisition within the insurance sector has long been a hot-button issue within the industry and the question of how to resolve this problem is one which is undergoing recurrent consideration. The chief operating officer for Sedgwick International UK, Neil Gibson (pictured), has enjoyed a richly varied career within the insurance industry which has seen him undertake a broad range of roles and responsibilities, and recently he spoke with Insurance Business to discuss how the sector can attract new talent.
When Gibson entered the insurance industry, he first joined a major brokerage before moving to become a loss adjuster as a young trainee. In those days, he said, the emphasis was on technical skills for those joining the market and in the case of loss adjusting, the industry was largely male-dominated. A lot has changed since then, he said, and there is now more focus on other skills and qualities such as customer service and problem-solving capabilities. Gibson believes that consumer expectations of great service and client brand sensitivity are the main drivers of this change.
"The loss adjusting and claims sector is also now much more diverse from a gender perspective, with a far greater proportion of females than when I first started in the 1980s," he said. "We've still got a way to go, but it's great to see the claims sector embracing diversity and inclusion."
Discussing the assertation that the insurance sector has a problem with attracting young talent, Gibson outlined the possibility that this problem is caused by the fact that, up until now, other sectors have simply appeared more appealing. The reason for this, he said, is that insurance is often wrongly perceived as a 'desk job'. Gibson believes that the claims sector is one area where insurance can be made a far more dynamic and appealing career choice for young people.
"I've worked in the claims sector for over 30 years, and I've never once found it boring," he said. "The sheer variety of claims and the volatility of demand creates a real buzz and excitement. Whether it's responding to a storm event in the UK, a marine cargo loss, motor accidents, major losses or working abroad after a catastrophe, there is usually always something exciting to do."
The sheer variety of choice available to young people due to low unemployment rates in the UK is also impacting talent acquisition within the insurance sector, Gibson said, as those leaving secondary education have many choices for their career.
"Sedgwick stands out as the employer of choice in the claims sector as the largest provider of claims management services globally," he said, "but attracting young people to a career in claims when they have so many other choices is a challenge. To succeed in attracting the best talent, we need to interact with young people through social media and by engaging colleges and universities to promote a career in claims."
For several years, downward pressure on operating expenses and fees curtailed talent development programmes across the sector, Gibson said, but recently the market has recognised the succession planning time bomb. As highly experienced professionals reach retirement age, he said, a skills shortage of the right levels of expertise and experience is being noticed.
Bringing young people into insurance careers will lend the sector fresh views and perspectives, he said, specifically on the requirements of the millennial customer, technology skills and a readiness to embrace modern communication. Sedgwick has implemented several initiatives to attract more young people to an insurance career in claims and has developed recruitment campaigns across different social media platforms to make them more appealing to this demographic.
"[An] attraction is Sedgwick's global footprint. Several of our young recruits have had the experience of working abroad when catastrophes occur including the US, Caribbean, Australia and New Zealand," Gibson said. "The scale of career opportunities in Sedgwick, with over 27,000 colleagues, helps us attract young people who want an exciting and dynamic career with the prospect of working in multiple countries."
The company has created specialist intake programmes, Gibson said, citing an annual programme started in 2019 by Sedgwick to recruit a group of trainee project managing adjusters who were selected for their ability to solve problems and their customer service ethos. These young recruits had the experience of working in a customer service capacity in other sectors, he said, and were attracted to the business by the thought of applying their skillset to helping customers in their hour of need after an incident.
Part of Sedgwick's efforts when it comes to targeting new talent, Gibson said, has been targeting marketing at young entrants by focusing on the difference the business is able to make to its customers. The focus of this company culture on caring for the needs of its customers, particularly when they are at their most vulnerable, he said, is a significant factor for new talent today who feel that culture is hugely important.
"Young people often tell us at the interview that they've researched our culture on our website and have comments or questions about it when we meet them," he said. "The feeling that there is a place for everybody – where you feel included and can be yourself at work – is important to young people. Having core values which are clear, and people can recognise as important to align with helps."