Markerstudy highlights the changing talent acquisition sector | Insurance Business UK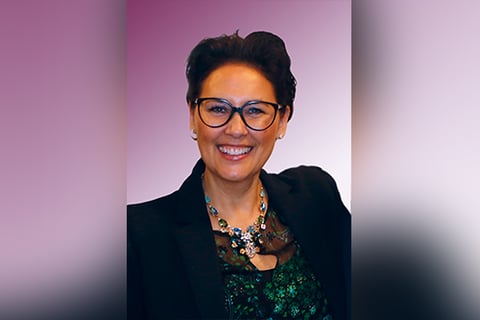 The question of talent acquisition and retention within the insurance sector has long been an area of discussion and debate, and there can be no doubt that the requirements that employees have from their employers have developed significantly in recent years. For Markerstudy, these changing requirements are not a surprise as the business has highlighted employee recognition and support as a key strategic development aim for several years.
Most recently the business was awarded 'Investors in People Gold Status' for the third time in a row and, speaking to Insurance Business, Tanya Gerrard-White (pictured above), director of HR and talent development at Markerstudy, detailed how proud the organisation was to be recognised by its employees. This was less about receiving an award, she said, and more about giving the team the opportunity to speak anonymously about their experiences.
"We really get to hear what we're doing well, what we could be doing more of, and what we need to start doing," she said. "And we get to see the impact it's really making on the people that will be utilising any talent development initiatives that we have in the group."
Valerie Cramb (pictured below), talent manager at Markerstudy, highlighted that being part of the Investor in People (IIP) community was a great opportunity for knowledge sharing between companies and to discover what businesses within other sectors are doing to invest in their people. Gerrard-White outlined how, prior to its re-accreditation, Markerstudy was given the opportunity to mentor other companies that wanted to achieve this gold status.
Both Cramb and Gerrard-White are aware of the changing expectations from employees as a new generation becomes involved with the insurance sector, and Gerrard-White highlighted that Generation Z want very different things from their working environment. This, she said, is driving some of the employee development initiatives offered by the company and the training that they offer regarding life skills for work, or on communicating with external customers.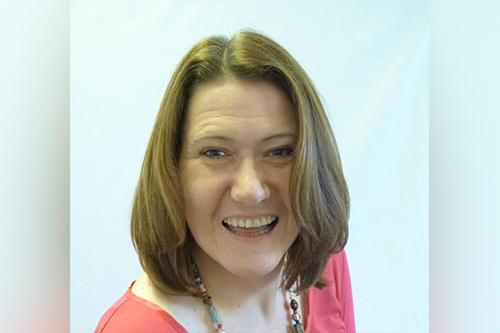 "We're looking at different ways to give people a work-life balance and flexibility in the way that they are communicated with, and in the way that they interact with learning," Cramb said.
She detailed how upcoming generations have been brought up with technology and are used to learning and finding answers through apps and to being able to interact with people through social media. This is one of the areas Markerstudy is looking to develop further, she said, to be able to give its employees the choice of choosing a learning and communication style which best suits them.
"If we are going to attract new generations into the insurance world," Gerrard-White said, "we have got to be part of the modern world."
Cramb believes that Generation Z seems to be more driven by recognition and achievement and the need for advancement. She outlined how Markerstudy has implemented this understanding within a range of its policies and practices, including its developing talent recognition programme.
"I think one of the things that's become more important," Gerrard-White said, "is that people expect more support and guidance from their direct line managers and they increasingly need them to be even more open and approachable."
Staff are more motivated now by immediate recognition and the positive feedback that they get, she said, detailing responses from the IIP survey which found that staff within the organisation made a point of commenting on how they found their line managers supportive and motivating. People are looking a little closer to home for feedback and less to the hierarchy of an organisation, she said, and they appear to be more concerned with how their direct team leaders are looking after them.
Bringing new talent not just into the organisation but into the insurance industry is a real focus for Markerstudy, Cramb said, and the business has significant growth plans for apprenticeship schemes throughout 2020 to help people build a career within the insurance industry. The goal, she said, is to help people find the career path that they are looking for and which will enable them to stay within the sector.
"Right from the get-go, the message we want to deliver to our teams is about growing talent within," Gerrard-White said. "When we look at our managers, they mostly have very long-standing service and they've been brought up, developed and grown within the company. All we want to do is build the capability of our teams in changing times and IIP gives us another vehicle to do that, to hear [our staff's] voices and to keep our finger on the pulse."