Slow pace of London Market modernisation "very detrimental" | Insurance Business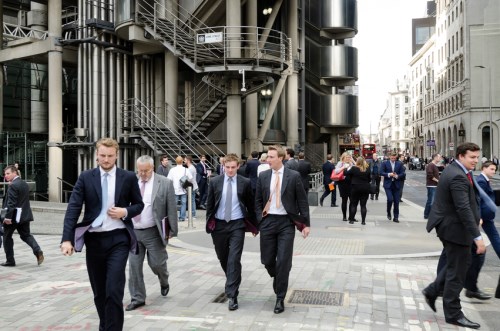 As part of the London Market's modernisation programme, Lloyd's put forward plans in February to mandate for the use of electronic placement (PPL), with CEO Inga Beale describing higher levels of adoption as "vital" for the industry.
In the months since, numerous players have taken up electronic trading. Having recently adopted the system, JLT Speciality told the London Market Group last month that both brokers and carriers "have a duty to engage with modernisation in its totality to safeguard the future of the London Market, especially in light of Brexit."
Search and compare insurance product listings for Technology from specialty market providers here
The push towards greater use of PPL is an important step in the market's modernisation plans, but there is still a way to go, according to Toby Esser, chairman of AFL Insurance Brokers and ex-CEO of Cooper Gay.
"I've been very vocal for many years about this, and very critical of the market overall for the way that we've continued to trade and not modernise," he told Insurance Business.
Esser described the move to mandate for PPL usage as a positive one, adding that the market is one that "responds well to deadlines."
The appointment of Hiscox chief executive Bronek Masojada as chairman of PPL is another positive step, according to Esser, who described him as a "very clear, straight-shooter," who "gets things done."
"The more we can get the right kind of people involved and really pushing for change, the better it will be," he continued.
However, Esser said that as whole, the market is "not as far down the line" as it should be.
"It definitely limits the amount of business that comes into the market, and it definitely limits the efficiency of the brokers and the underwriters," he said.
"You don't necessarily see that in benign years, but when loss ratios start to get poor, then you start looking at your expense ratios, and the expenses in the London market as a whole are way too high, and have been for a long, long time. It's absolutely very detrimental."
What's slowing down change, according to the chairman, is getting the market as a whole to make a collective commitment.
"The problem is implementation… It's herding sheep – and that's got different complexities to it. That's always been the issue in the market.
"You have to have some people in the market who are willing to mandate, and, at the end of the day, the only real area that can come from is something like Lloyd's or a market forum. That's the only way that you can do it."
Related stories: