Syndicate gets Lloyd's nod for plan that includes market exits | Insurance Business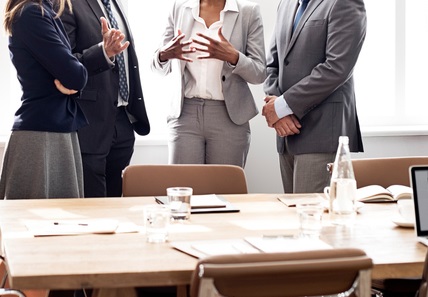 It looks like the 'decile 10' project spearheaded by Lloyd's of London performance management director Jon Hancock has done its job.
The crackdown, which targeted the poorest 10% of business at Lloyd's syndicates in efforts to address underperformance, has seen departures from the likes of CNA Hardy and Neon Underwriting. Now Barbican Syndicate 1955, which is also leaving several classes, has secured the green light for next year.
In an announcement this morning, Barbican Insurance Group said it has received written approval from Lloyd's for the syndicate's 2019 business plan – a key part of which is the withdrawal from property insurance, marine cargo and hull insurance, and professional indemnity insurance.
The approved plan will also find Syndicate 1955 concentrating more on specialty lines such as cyber, international and US casualty treaty, and healthcare. In fact, nearly half of the syndicate's overall stamp capacity for next year will be made up of specialty.
In addition, Syndicate 1955 has increased capacity for marine reinsurance and energy as it "remains committed" to its other business lines.
"Barbican fully supports the steps that the market is taking to enhance its overall resilience," commented Barbican Managing Agency Limited managing director Iain Bremner. "As part of this push, our 2019 business plan will see us focus on our core markets and capitalise on our strong standing in the specialty lines sector.
"We have taken some hard decisions, that reflect prevailing market conditions, to ensure the sustainability of our plan. We firmly believe that our business strategy for 2019, and beyond, will provide Barbican with a very strong platform to manage current market conditions effectively and further strengthen our position in our key markets."