Tasker Insurance Group names new COO | Insurance Business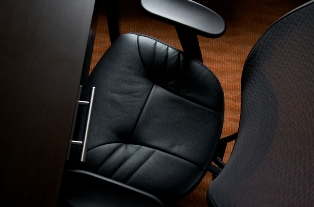 A year after Robert Organ took over the reins at Tasker Insurance Group Limited (TIG), we see another senior executive come onboard… this time it's Graeme Lalley, who has been tapped to serve as the intermediary's chief operating officer.
Lalley will focus on developing what chief executive Organ described as a "clearly defined" product and distribution strategy, ensuring TIG achieves strong organic growth, as well as creating an efficient and integrated business. The key arrival joins from Global Risk Partners (GRP), where he held the position of chief information officer.
"The opportunity to join Tasker Insurance, such a diverse business with a growing retail broking footprint, a leading Lloyd's broker and established MGA, is extremely exciting and the perfect next step for me," commented the new COO, whose 17 years of experience includes time spent at Bluefin Insurance Group as IT and operations director.
"I'm joining an excellent, well respected, and trusted team with a strong reputation in the market," he added. "It's great to be able to bring my skills and experience to a business to help it grow and innovate throughout the next phase of its development."
Lalley becomes part of TIG's executive team which consists of Barry Reynolds of Tasker & Partners, Ann Bowyer of Tasker Insurance Brokers, and Robert Munden of Gresham Underwriting.
"I am delighted that Graeme is joining us," said Organ. "For me, being able to attract such high-calibre talent into the group is essential. I don't just mean from a technical capabilities perspective but also from a values and behaviours one too.
"I believe that it demonstrates our intention to build a leading independent broking and underwriting business which has its clients and people at the centre of everything it does. Tasker Insurance is going from strength to strength – it's a great place to be."