Tempcover CEO on the value of temporary car insurance during the coronavirus pandemic | Insurance Business UK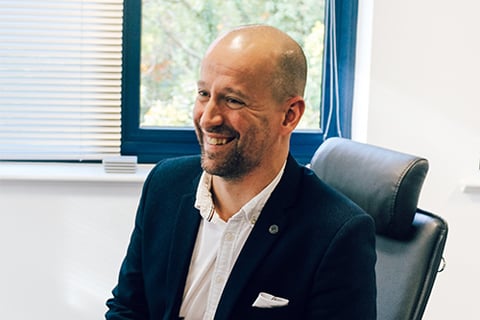 When Tempcover was first established in 2006 as an insurance provider, it was set up with the aim of providing its customers with flexible cover offered in line with the requirements of the driver.
Speaking with Insurance Business, CEO Alan Inskip outlined how the idea for Tempcover was born following a night out with some of his friends in the insurance sector, and they registered the business the very next day.
The model of Tempcover, which offers drivers policies that do not have long-commitments or auto-renewals and are simply based on the cover they want for the time that they need it, has been a successful one, but Inskip outlined how the recent coronavirus pandemic has altered the value proposition of these products from being another means of purchasing insurance to a valuable and essential option during the current crisis.
Read more: Temporary MOT exemption announced – insurance industry reacts
Tempcover closely analyses consumer trends, he said, and through its insights has discerned a 31% drop in searches for car insurance during the period March 03-30, 2020, with a further 38% rise in online users searching for SORN during the period March 01-28, 2020.
"We are not at all surprised by these findings," he said, "given downward pressure on household budgets, combined with mobility restrictions. This would be especially prevalent in households with multiple vehicles."
While it may be tempting for consumers to halt all vehicle costs in the short-term, Inskip detailed the importance of motorists being aware that this decision may have long-term consequences. These consequences are complex, he said, especially when related to vehicle costs, which could span loans, personal plan contracts (PCP), tax, insurance, service, maintenance and repair. Motorists that have selected PCP contracts can't halt their PCP costs, he outlined, but could substantially reduce insurance costs during this time.
"If people SORN their vehicle– they must be aware that they will have zero use of the vehicle and will need to re-tax if they need to use it again, even if only for a few minutes – otherwise they are breaking the law by driving illegally," Inskip said. "When looking at annual insurance, rebooting policies could mean having to get a new policy altogether, as pricing may, in the wider insurance market, change and be inflated as a result of COVID-19. This makes shopping around for insurance more important than ever for motorists."
Most consumers are not aware of these consequences, he said, and are looking at short-term implications, and many motorists are unaware that temporary policies are available to them. Brokers have a role in making sure that motorists are aware of all the options open to them and in making sure that their clients remain legal, he said, and should be highlighting to their clients that temporary car insurance will allow them to save money when using their vehicle for essential trips without committing to an annual policy.
Tempcover wants to make these consumers aware that there are alternatives to get them through this time, Inskip said, and that, unlike a standard annual policy, temporary car insurance can give the same level of comprehensive insurance but for a duration that works for the individual. Once the chosen policy duration is over, the policy will not automatically renew, he outlined, though the client will receive a reminder when the policy is about to expire, to ensure that more short-term cover can easily and quickly be purchased.
"With the majority of people staying home and self-isolating, they are using their cars far more infrequently," he said. "And with so many people facing financial uncertainty, the last thing they want to do is commit to an annual policy based on their 'normal' behaviour, especially when there is no clear outlook for the foreseeable future."
Temporary insurance covers these individuals as and when they need it, he said, and makes sure they are not paying for insurance when they are not driving. Inskip highlighted how this can provide peace-of-mind to the millions of UK motorists that they are still legally insured to drive but are not under pressure to commit to an annual policy.