The big Jelf name change – how will it impact brokers? | Insurance Business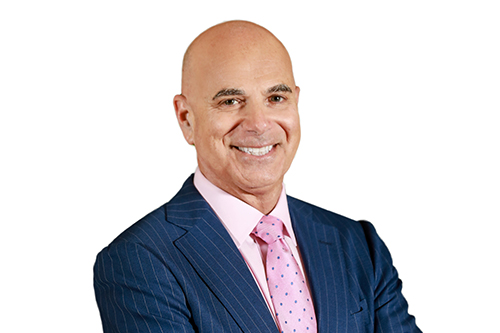 The dawn of an exciting new era, or years of history up in smoke? When Jelf announced a rebrand to Marsh Commercial little over a month ago, there were potentially two sides to the coin – however, insurance brokers appear to believe the odds have fallen firmly in their favour.
"I expected there would be [some resistance to the name change], but there hasn't been," said Anthony Gruppo, CEO, speaking to Insurance Business. "There may be and they're not being vocal – but in my experience, it's been the contrary.
"In fact, one of the first requests I had was 'please change the name.' They had been Jelf, and Bluefin and various names. It was a common-sense request."
According to Gruppo, brokers have embraced the name change with most he has encountered even suggesting it was long overdue and necessary to take the business to the next level.
"Internally it gives us a clear path of capabilities and solutions," he said. "As we go out as Marsh Commercial – now people understand you can bring all the services that Fortune 500 companies get. It becomes clear that we now have collaboration with other Marsh entities. The client gets the best of both worlds.
"Imagine sitting at a table with different cards – one with Marsh and one with Jelf. In the past, you spent more time explaining the name changes and the different functions. You don't want an entity getting in the way of people's potential. Now we've taken that off the table – we're the biggest [brokerage] in the world, and we should act like it."
Change hasn't just impacted the Jelf name, it's impacted its CEO too. In fact, Gruppo, who has been in the business since 1977 and served in a variety of roles, most recently as the USA North East regional CEO for Marsh & McLennan Agency, changed his entire life to take up this new role after receiving a call from John Doyle, Marsh's president and CEO – and he's loving every minute of the challenge.
"I knew a great deal about Jelf [before coming over]," he explained. "Phil Barton [Jelf's previous CEO] had contacted me a few years ago and asked if he could send some of the Jelf colleagues to train with me and see my models and organic systems. They came over to the States, and at that point I did a lot of research on Jelf. So, when I got the call for this role I knew what I was getting into.
"Now, I find it spectacular here… I love this country. I can move around the UK – I can move to London to the centre of this country quicker than I get from New York to the centre of Manhattan. And the people have been spectacular. We have bright, talented colleagues here. My executive team are some of the best I have worked with."
Beyond insurance, Gruppo has made a name for himself as a podcast host – his The Roots of Leadership programme has a little over 300,000 downloads already, and he has plans to expand it into the UK. It comes naturally then for him to listen to others and attempt to learn from their insight – a process he has been quick to implement in his new role by travelling across the UK and visiting the firm's extensive office network.
"The first thing I did was I got out to see the people and I wanted to make sure I visited all the branches – from the top of Scotland to Plymouth," he said. "When we built Marsh Commercial and its strategy, it was clear there were a lot of nuances in the country – everywhere from Liverpool to Leeds. So, I gave accountability and authority to our leadership team. Implementation and execution should be done in the field.
"I sit with people doing a job. That's when you find out organisational procedures. I want us to be more functional - when you listen to people and you fix that, then they really want to help you too. Now there is a groundswell of people across the country offering ideas – after one town hall I had 92 ideas submitted to me. You don't get that with a couple of emails."
One of the suggestions that impressed Gruppo was around where to invest the firm's not-for-profit cash. Generally, people would expect brokers to point towards a local football team or a children's charity – but staff had a different idea.
"They were saying let's take our community alignment around tech, life science and employers and let's make it really powerful," he said. "It was so refreshing to me, to see them really embracing that idea."
Gruppo describes himself as a "small town person from a working-class family" noting "I am not impressed by myself - I am impressed by humanity." Now he wants to spread his philosophy that you "can always do better."
"I want our goals to be achievable and conservative – it's about colleague and client retention," he said. "If you achieve that, then the numbers work. I don't manage from a spreadsheet in London, looking at financials and making a decision – and we need to be the same as a company. It's time to service our community and service our clients."