The election: What does the industry want to see? | Insurance Business UK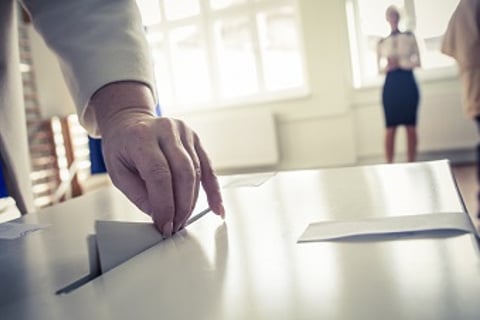 After weeks of campaigning from political parties, election day is finally here. But whatever the result, the insurance community will have high hopes for the new government on a range of issues from Brexit to Ogden. Insurance Business spoke to some key industry figures to find out what they want to see achieved for the sector.
"This election is, perhaps, the most important in a generation and there are a number of issues that are crucial to the future of the country – most of all Brexit and our ongoing relationship with Europe," David Williams, technical director at
AXA
Insurance, commented.
"However, for the insurance sector, tackling exaggerated and fraudulent whiplash claims is also high on the list. To do that the new government [must] bring the Prisons and Courts Bill back on the agenda. The bill disincentives whiplash by capping compensation for minor injuries and also tackles fees earned from whiplash claims, which drive some of the worst behaviours.
It could also be a vehicle to challenge the Ogden discount rate, calculating damages using a rate so far removed from the way people really invest is madness," he went on to say.
Williams also said that the new government should not lose momentum with the Vehicle Technology and Aviation Bill.
"Driverless vehicles can transform transport across the world and have a massive impact on the insurance industry with roads likely to become much safer," he explained. "If the Bill becomes law, the UK can retain its place as a leader in the development of driverless technology and it will be a big step towards getting autonomous vehicles on to our roads."
Jon Dye, CEO at
Allianz
UK, stressed the need for the Ogden rate to be addressed by the new government.
"It is important that the political momentum for change on the discount rate is picked up again as a matter of urgency," he said. "Arriving at a solution with government which is fair to the seriously injured, and the industry's customers, cannot come soon enough. I would also like to see the government reintroduce the Prisons and Courts Bill to tackle whiplash claims as soon as possible."
Andrew Lyons, media relations manager at
Zurich
– which published its own seven-point manifesto ahead of the election in April – said that the insurer was looking forward to working with the next government, but added that it is "vital that they continue to work with the insurance industry and take a long-term view on things such as pensions reform, civil justice reform, and Brexit."
Related stories:
Is Ireland fighting a losing Brexit battle?
Have women finally made the breakthrough at the top?