Is Ireland fighting a losing Brexit battle? | Insurance Business UK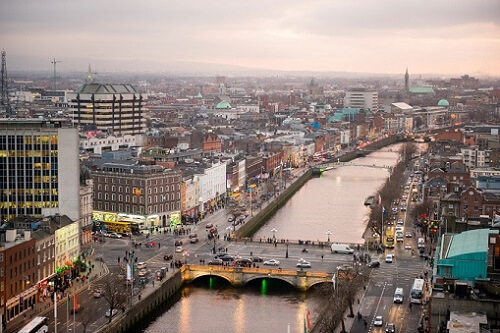 With insurers looking outside Britain for possible post-Brexit options, Ireland is finding itself competing against the likes of Luxembourg and Belgium.
Sydney-based insurance firm
QBE
, for instance, said it was to follow Lloyd's and set up its EU base in Brussels, according to a report by
The Irish Times
. The daily also cited
RSA
and
CNA
Hardy's move to pick Luxembourg.
"Following a few other recent losses – notably the decision by Lloyd's of London to favour Brussels over Dublin – this raises questions about just how significant the Brexit influx will be for Dublin," added the report.
Earlier this year Lloyd's of London said it is setting up a new European insurance firm in Brussels, with CEO Inga Beale "excited about the opportunities this venture will offer the market by providing that important European access efficiently."
While Standard Life is heading to Dublin and
Aviva
is reinstating its Irish operation as a subsidiary, Lloyd's and American International Group's (
AIG
) picks are seen to offset initial successes. In March, AIG announced it will locate an insurance company in Luxembourg.
"Our Luxembourg company will be complementary to our existing structure and will be part of our single European module," said Anthony Baldwin, chief executive of AIG Europe.
Meanwhile, the European Insurance and Occupational Pensions Authority is closely monitoring the developments and will publish in due course its guidance for national authorities on sound principles for authorisation and supervision.
Related stories:
Insurance meets Brexit: Where is everyone going?
EU insurance watchdog tries to rein in countries competing to be the next London