The insurance industry player with no gender pay gap | Insurance Business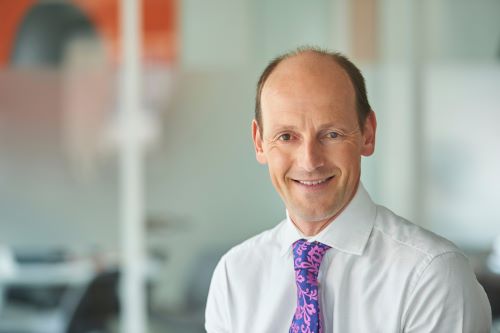 Not many companies worldwide, in any industry, are able to say they don't have a gender pay gap. But CLS Risk Solutions can.
The gender pay gap in the UK stands currently at roughly 9.6% overall, when it comes to the insurance industry that figure jumps significantly to 23.2%, according to analysis by the Chartered Insurance Institute.
That is why the fact that CLS has no gap is such a huge achievement, especially considering that the company did it without a quota or any special programs in place to promote women.
This was, according to CEO Tom O'Connor, because CLS never needed to have a quota in place.
"We've never felt the need of having a target," O'Connor said. "If you look at both insurance and the property world, they are both still male dominated. And in today's world there's no reason for that."
Vicky Sweeney, leader underwriter for right to light insurance and part of the management team at CLS, said she believes the reason the organisation never needed a target was because of the culture it has built.
"Because it's never been a problem or an issue we're conscious of here - because it's naturally grown we've got a nice balance," Sweeney said.
"We've got a 50/50 split of men and women here, we've got women in the leadership teams, in the senior leadership teams. It's not, here, I think, something to be conscious of."
The government introduced changes to the Equality Act that came into effect in April 2017, which required all companies with more than 250 employees to report their gender pay gap statistics. The figures have now been collected for two consecutive years and are all published publicly online for anyone to view.
Research conducted by the CII analysed the data collected by the government for 2018 and broke down the statistics to show how the industry has changed from 2017 to 2018. The data highlighted that, out of all industries, insurance had the second highest gender pay gap at 23.2%, with construction taking the top spot at 25%. The government classed insurers, intermediaries, loss adjusters, financial advisers and other related organisations with more than 250 employees as being within the insurance industry.
The pay gap had slightly decreased over 12 months, from 24% in April 2017 to 23.2% in April 2018. It was an improvement, but, as Sweeney pointed out, not a great one.
"I think it's one of those long-standing issues that's obviously just going to take time, which is unfortunate," she said. "A per cent every year is not great."
People engagement director for the CII, Tali Schlomo, told Insurance Business that the industry needs to look at the ultimate cause of why it has a larger gender pay gap than other areas.
"This is the second year of gender pay gap reporting, which gives our profession the opportunity to explore the impact of our targeted talent and diversity management strategies and share the effective actions that are taking place to tackle the root cause of both gender and ethnicity pay discrepancies," she said.
Schlomo said that 'yes' there had been a small improvement when it came to the pay gap in the industry, particularly for financial advice firms and loss adjusters, but that the focus needed to be on what could be done practically to improve further.
"While there are some marginal improvements in the overall gender pay gap our profession continues to work on effective strategies as we progress our diversity and inclusion journey, in order to realise our shared desire to build a truly authentic profession genuinely relevant to the communities that we serve," Schlomo explained.
Now, the CII representative said, is the time to keep moving forward and ensure that the gap keeps closing.
"While we recognise that organisations might continue to report fluctuating gender pay gap
discrepancies, it is the actions they take that overtime will narrow the gap," she said. "These figures show that there is much more we can and should to do collectively, and as individuals.
"We have a unique opportunity to build on this momentum, to extend the robust actions and initiatives already taking place, and to continue to share and implement best practices to attract, retain and develop talent from a wider pool."
Sweeney agrees that the focus needs to remain on the issue, and that it can be easy to not really think about it when your own organisation is doing such good work.
"I think if everyone becomes more conscious of it and makes an effort to close that gap and think about diversifying companies and including more people then I think that's the first step of getting to that point," Sweeney said.
"A team of us went to women of the square mile - it was really nice to go as a group and have a day out and see what everyone else is doing in the insurance industry. But when we were there you realise there are so many issues outside, that you don't really think about sometimes."