The new world of work: Why insurance needs to keep up | Insurance Business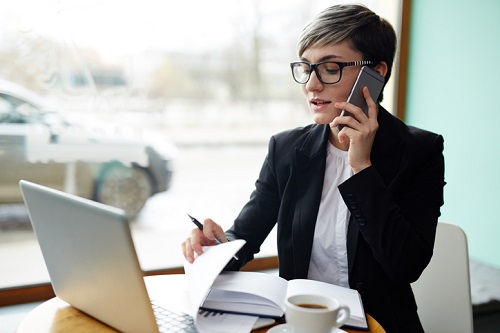 From hot desking to zero-hour contracts, the way that we work is radically changing. One trend that has caused ripples when it comes to insurance – as well as wider concern over issues including employment rights and fair pay – is the rise of the gig economy, in which five million people work in the UK, according to the McKinsey Global Institute.
Insurance has been slow on the uptake to respond with policies that work for those in the gig economy, who need either a usage-based policy that can respond to their work pattern or traditional cover that is cost-effective for what can equate to part-time work.
There has been some progress, mostly through big-name tie-ups: Uber began offering European workers for its food-delivery arm an AXA insurance plan to cover for personal accidents, cash benefits for hospitalisation, property damage and third-party injury, and Deliveroo rolled out an insurance scheme worth about £10 million.
Last week, RSA and gig economy insurer Zego unveiled a partnership that will see courier drivers able to buy pay-as-you-go insurance to cover part-time parcel delivery and courier services. The product allows flexible couriers to be insured automatically for the time they work, with insurance charged by the minute after the first hour, and pricing starting from 80 pence per hour.
Steve Hedge, delegated director at RSA, told Insurance Business that insurers need to be responsive to the new world of work.
"As insurers we are there to support our customers in their everyday lives, and, as those lives change, we too need to be adaptive," Hedge said.
"We see that the way people work is changing – rather than seeking a nine to five office role, workers are looking for employment that fits around their lifestyles. That's why we are pleased to be able to work with Zego on a flexible product that can be personalised to the individual."
According to Harry Franks, co-founder of Zego, a wider shift in the insurance market is required to adapt to today's workforce.
"The rise in self-employment has arguably been the most significant shift in the UK labour market over the past few years – with 15% of the working population now self-employed. A large proportion of these self-employed people work directly with small and medium sized enterprises (SMEs) throughout the UK," Franks told Insurance Business.
According to Franks, this will drive two "fundamental changes for insurers" – a new breed of client, and a new approach to calculating risk.
"Insurance firms' clients are changing. It will drive a shift from selling to large businesses towards serving the individuals and their respective SMEs. This requires a complete reframing of who the customer is, what products they need and how they purchase and manage insurance products," he said.
"Second, there is the resulting need for insurers to change how risk is rated, as there is a major shift involved from rating on business risk, to rating on the risk posed by each individual within that business. This in turn will drive a need for ever more granular data and new techniques."
According to Franks, the future is about "truly understanding your customer and having the technical capabilities to innovate and act upon those observations, amongst an ever-changing workforce."