Think regulation is a burden? It's time to change the narrative | Insurance Business UK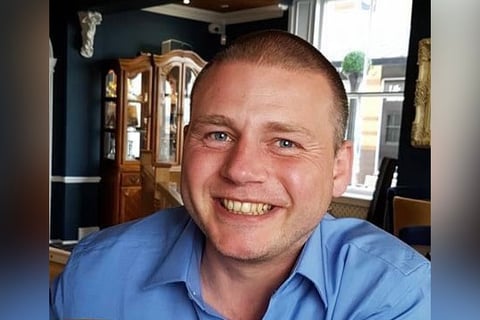 If the prospect of reading the entire Financial Conduct Authority (FCA) and Prudential Regulation Authority (PRA) handbooks cover to cover a dozen or so times does not appeal to you, you are certainly not alone. Even Barry Holmes (pictured), who is happy to admit he has done so, noted that the rulebooks represent a massively complicated minefield. The more you read them, the more you understand them, he said, but for insurance professionals who are coming into the matter blind, the regulatory landscape can be incredibly hard to navigate.
Read more: Editorial: Breaking the regulatory burden before it breaks firms
Holmes who recently started up his own business, Holmes Compliance Consultancy alongside his wife, after 20 years of doing compliance, risk and governance training for several big insurers and brokers worldwide, has a passion for the regulatory sphere. To date, he has earned over 20 qualifications in the space and now he is looking to utilise these to the benefit of smaller firms who may not be able to afford a compliance officer, or for larger firms who are looking for a fresh set of eyes.
"Having read every single FCA and PRA rule, I can do gap analysis very quickly," he said. "Most firms don't read all the rules, but rather a slice of them which is relevant to what they're looking to target… so it's a good thing to have somebody come in with this holistic approach. Some firms haven't got a compliance officer, some firms haven't got a compliance team – that doesn't mean they're not serious about compliance, just that they may not have the resources."
Read more: FCA's new rules against general insurance price walking revealed
Holmes Compliance Consultancy has been founded on the premise of providing affordable, bespoke solutions across the broad spectrum of the insurance marketplace and offers a full swathe of regulatory compliance services. Barry and Charlotte Holmes set up the firm as they both relish being challenged, he said, and when COVID hit they wanted to strike out and do something different, having hit every other professional milestone they had set for themselves.
"My wife's an underwriter, with a lot of experience underwriting so our proposition is that I've got the practical and compliance knowledge, and actually she just passed her first compliance qualification, very recently. And she's also got the underwriting (know-how), so when we hold audits for Lloyd's coverholders, she can do the underwriting audits as well."
2021 has been a watershed year for Holmes – in addition to getting married and starting this new venture, he and his wife have moved to Italy to look after an olive grove. Going forward, he said, the ambition is to onboard clients of a range of sizes who need a compliance service, and to work with them to cultivate their success. For its first year, the firm is looking to make a name for itself in changing the narrative of the insurance market about how much of a burden regulation needs to be.
Lately, Holmes said, he's even been speaking to some appointed representatives who are looking to take the leap of direct authorisation and want to know what it means to achieve that. There's a lot of misconceptions around what that means, he said, and regarding how expensive it is, but the truth is that it isn't that expensive, though it does come with more compliance burdens. A lot of compliance services firms are quoting significant figures to help professionals over that barrier which he believes is unfair as, once you understand the forms that need to be filled out, the process is actually very simple.
"Essentially, all you've got to do is justify to the FCA that you are competent in your role, and you've got the right documents and procedures in place," he said. "And the FCA has changed the way they process these applications. If on day one, you have submitted everything correctly, and you're not a complicated business, then you'll get approved. But then on day one, you know you've got everything you need in place because they wouldn't have approved you without it. And then all you've got to do is set up review dates to monitor your procedures and training, etc."
The focus for year one of Holmes Compliance Consultancy is therefore just to help as many clients as possible and the future is already looking bright, with prospects in the market making themselves known. The beauty of the operational model of the business is that the firm has the flexibility to help a range of people and businesses explore their challenges, solve these challenges and then go about their day-to-day business. Being his own boss is slightly unnerving, Holmes admitted, as it's very new to him, but he feels buoyed by the range of qualifications that he holds and empowered to help insurance businesses to help themselves.