BIBA Manifesto 2021 revealed – helping with resilience | Insurance Business UK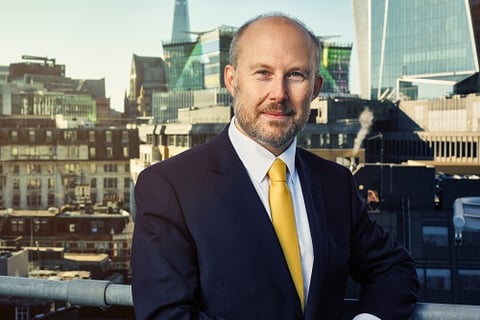 The theme for our 2021 Manifesto is 'Resilience' and, after speaking to so many brokers, I know how resilient we all must be to get through these challenging times.
We are in a fortunate position though - we understand that insurance is all about helping customers to be resilient through financial protection. BIBA wants to help our members be resilient too with as much regulatory and technical support, guidance and representation as we can offer, as well as access to schemes and facilities. Knowing that using a broker can be the best choice a consumer or business can make, we also aim to launch two new signposting projects this year.
In the Manifesto, City Minister, John Glen MP talks of how brokers help strengthen the resilience of the United Kingdom and I am glad to see brokers' annual market share of 81% of all commercial premium stays the same. There are around 30 major work streams in our new Manifesto. Some are vital new ones like the many challenges of COVID-19, including seeking Government intervention where needed in some sectors, or looking at where we can impact market solutions. But there are also some continuing stories. We may have left the EU but we are still talking with Government about what we want in a new Memorandum of Understanding on financial services. We also have an opportunity to provide input into the future of regulation as the FCA goes through its transformation programme.
You will also see that the many challenges of the hard market are a significant feature this year - whether it be professional indemnity insurance or insurance connected with cladded buildings - we are very involved with all of the discussions.
Regardless of the size or type of broker you are, I am sure there is something that is relevant to your business. We have been involved with many brokers during the COVID crisis - some experts in film and TV, others on care homes, and it's great to speak with members that we don't often get involved with on Government affairs. What is the same is the expertise and willingness to help the cause, which was palpable. It's also been great to see lots of members prompted to join our committees and advisory boards.
In 2021, please do join in the discussion and the various campaigns. It could be on cyber, flood or the future regulatory framework, but we will be pleased to work with you to deliver the agenda in our new Manifesto.
I would just like to close with a quote from former Navy Seal, Eric Greitens – "We all have battles to fight. And it's often in those battles that we are most alive: it's on the frontlines of our lives that we do purposeful work."
So, I hope you can take a look at our 2021 Manifesto: Resilience. Feel free to join in with BIBA's activity - it's going to be our busiest year yet!