Thomas Carroll chair bids emotional goodbye | Insurance Business UK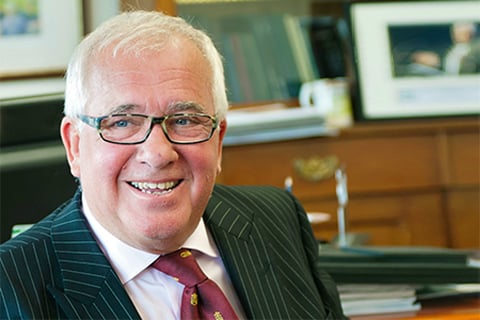 "A lifetime passionate love affair" was how Thomas Carroll chairman John Moore MBE (pictured), in an interview with Insurance Business earlier this year, described his relationship with the Chartered Insurance Broker. It comes as no surprise, then, that now he is calling the final stretch of his Thomas Carroll stint "an emotional last week."
Moore, who cuts grass at his village cricket club when he isn't busy thinking about company targets, began his insurance career at General Accident before making the switch to Thomas Carroll some four decades ago. On LinkedIn, the former Chartered Insurance Institute president has opened up about his departure by outlining milestones and running through his gratitude roll call.
Read more: Chairman John Moore and his love affair with Thomas Carroll
Part of Moore's post read: "The remarkable team of colleagues, the awards and achievements, the loyal client friends, the challenge of the inevitable difficult periods, the thrilling mergers and acquisitions, the evolving business plans, the regional ambitions but through it all the sustainable profitable growth…"
The outgoing chair went on to cite Thomas Carroll's expertise and continuing qualifications group-wide, their partnerships with clients and insurers, as well as the importance of regulation that helps run what he considers an excellent business.
"Proud and privileged" to have been part of the UK brokerage, Moore ended his post with words of appreciation. "Thank you all for riding the big dream with me," he stated.
Meanwhile Thomas Carroll has yet to issue an official announcement.